Chemistry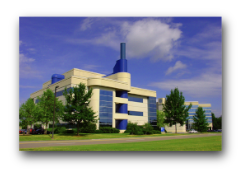 The UAHuntsville Department of Chemistry provides quality undergraduate and graduate education in chemistry, with a special emphasis in biotechnology and materials science. Our goal is to provide our students with life-long learning skills allowing them to adapt to an ever-changing environment that requires an understanding and appreciation of chemistry. To accomplish this we offer American Chemical Society accredited degree programs at the undergraduate and graduate level.
We strive to generate new knowledge through research and other creative activities that will benefit the residents of Huntsville, the state of Alabama, the nation, and the world. Graduate training for research careers in industry, government, and academia is provided in chemistry, material science, and biotechnology.
If you are unable to find the information that you need on this website, please feel free to contact us. We would like to talk to you.
Chemistry (CH) Catalog Material
Contact Us
Materials Science Building C203
John Wright Drive
Huntsville, AL 35899
256-824-6153