About UAH
The University of Alabama in Huntsville was founded in 1950 and became an autonomous campus with The University of Alabama System in 1969. Since that time, it has grown into one of the nation's premiere research universities, offering a challenging hands-on curriculum that ensures our graduates are prepared to become tomorrow's leaders.
GO.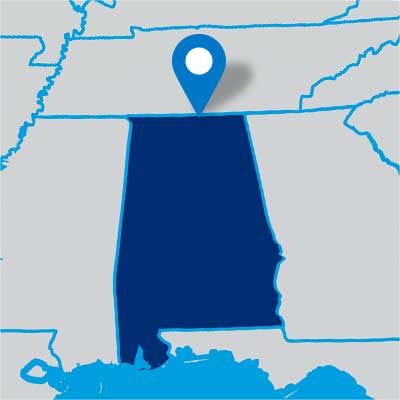 Why GO to UAH? Our beautiful 400-acre campus is in the heart of Huntsville, Alabama. Also known as the Rocket City, Huntsville has all the perks of nearby big cities like Nashville and Atlanta but with less traffic and a lower cost of living. Not to mention, we enjoy a mild climate perfect for year-round outdoor activities and entertainment. And right across the street from campus are a number of major federal and industry employers like Redstone Arsenal, NASA, and Cummings Research Park. So it's no wonder Huntsville was recently ranked in the top ten of Money Magazine's list of "Where the jobs are," giving our graduates an unparalleled competitive edge when starting their careers!
LEARN.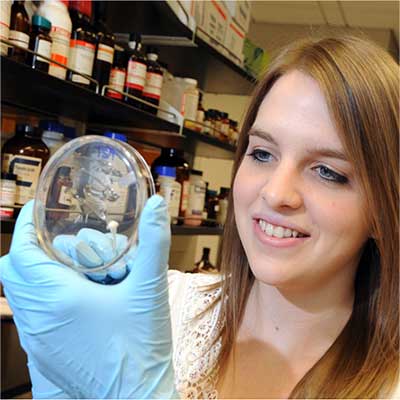 What will you LEARN at UAH? Everything you'll need to know! Our five colleges – Liberal Arts, Engineering, Nursing, Science, and Business Administration – offer over 80 areas of study. And as a tier-one research university, we have more than a dozen research centers, as well as numerous labs and facilities, to allow our students to get hands-on experience in the field of their choosing. But unlike many other, larger research universities, at UAH you won't get lost in the crowd. Our small class sizes and low faculty-to-student ratio ensures personalized attention, while our Student Success Center provides the resources you need to succeed inside the classroom and beyond.
BE.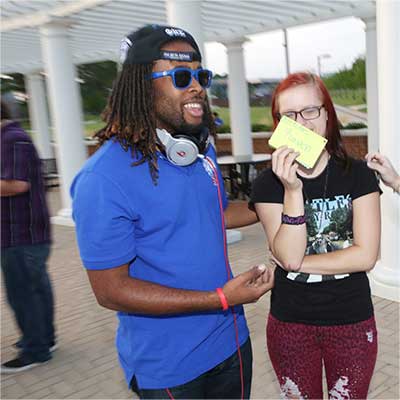 Who will you BE at UAH? Yourself! Thanks to our vibrant campus life, there's plenty of space for you to fit in – and stand out – no matter what your interests. UAH is home to over 120 student-run organizations, six sororities and six fraternities, and many popular annual events that bring the campus community together on a regular basis. We also have 14 NCAA teams, including the only NCAA ice hockey team in the South, in addition to plenty of intramural and club sports. And you'll feel right at home in one of our five staffed residence halls, all within easy walking distance of the University Fitness Center, our awesome on-campus dining options, and our brand-new state-of-the-art student center.
---
Our Students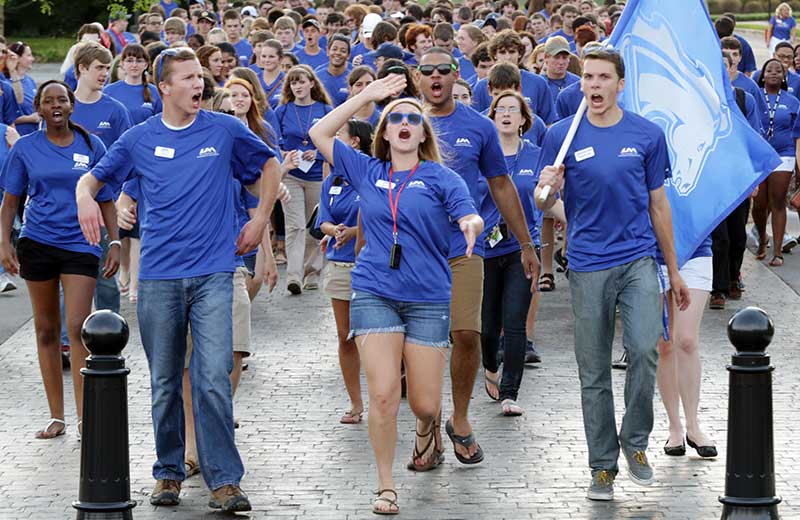 UAH is home to nearly 8,000 students from across the country – and the world. But while our student body may be diverse, our campus community is nothing short of inclusive! That's because we make campus housing available to all first-year students, which allows strong peer-to-peer friendships to grow from day one. And in two of our residence halls, you'll find themed communities where you can live and interact with others who share your interests.
But being a Charger is about more than just fitting in; it's about standing out and being a leader on campus and in the community. To help, we've created a strong leadership program to enable you to excel outside of the classroom and make a smooth transition from collegian to careerist – skills you can also learn by joining one of UAH's many student-run organizations or holding a position in the Student Government Association. No matter what role you choose, at UAH your student experience is just as valuable as your education.
More info: Event Calendar | Student Affairs | Student Life | Enrollment Statistics
By the numbers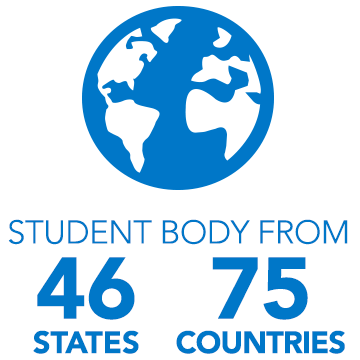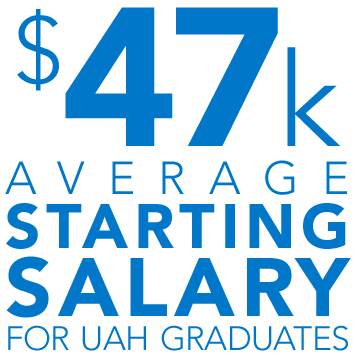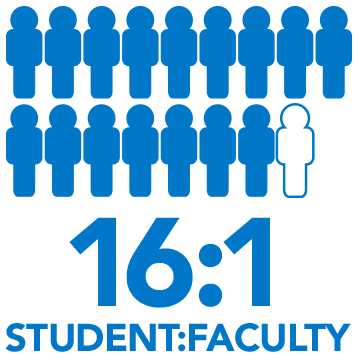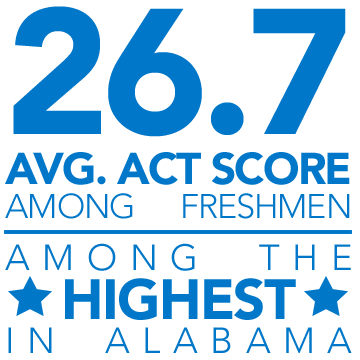 Academics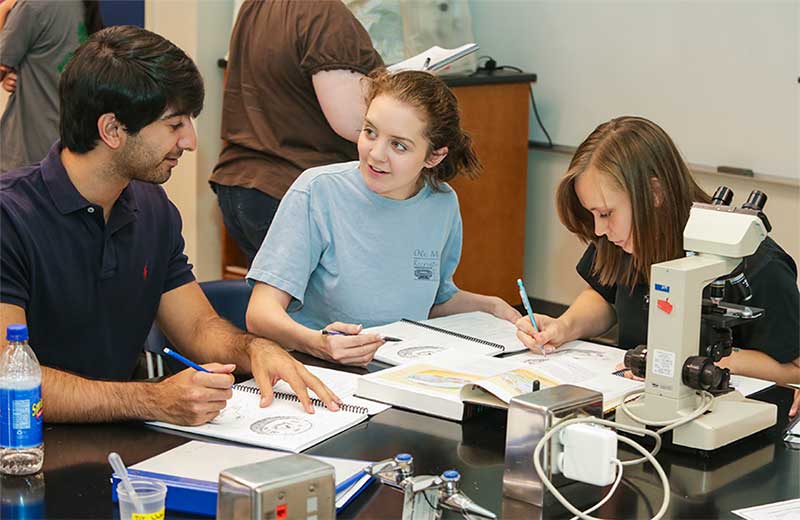 There's a reason why UAH ranks at the top of the list when it comes to return on investment – because we offer our students the kind of high-quality education that leads to stable, well-paying jobs. Our enviably low faculty-to-student ratio and small class sizes means no one gets lost in the shuffle; instead, our students enjoy a nurturing environment where personal attention is par for the course. And no matter what your passion, with 80 areas of study spanning five colleges, you can be sure we have a curriculum to both challenge and inspire you.
As for those whose academic sights are set even higher, consider our Honors College, which offers increased access to full-time faculty and researchers, the opportunity to attend and present at leadership and research conferences, and a competitive edge when applying to graduate school or for employment. Or our Joint Undergraduate Master's Program, which allows students to take undergraduate classes at the graduate level during their senior year. From start to finish, it all adds up to a strong – affordable – academic foundation that will pay off long after you've entered the workplace.
More info: Undergraduate Majors | Academic Calendars | Accreditation | Administration | Faculty
By the numbers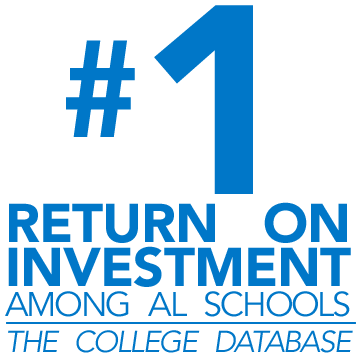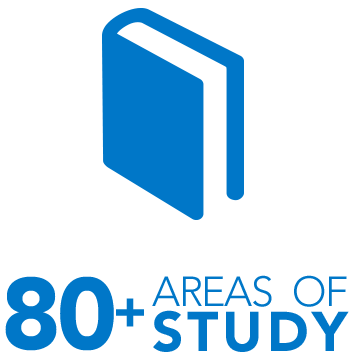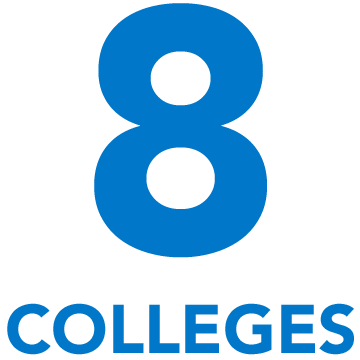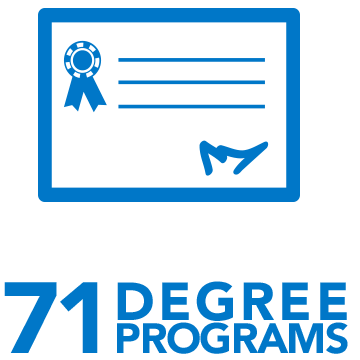 Research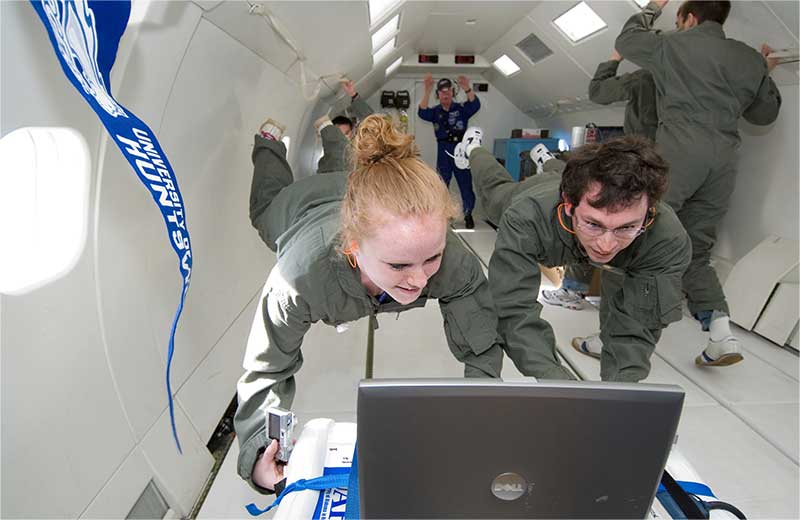 As a tier-one research university, UAH is home to more than a dozen research centers and labs – not to mention the recipient of hundreds of millions of dollars in grants and contracts. So as a Charger, you'll have the opportunity to take part in hands-on, high-level research projects that other undergraduates can only dream about – projects like studying gene expression in E. coli or analyzing aerial photos of deforestation in Panama. Because we know that smart students like ours are capable of much more than just writing papers and taking tests – and we give them the chance to prove it.
But research at UAH doesn't just take place on campus. Our Office of Research has ties to federal and industry partners across the country and around the world, including NASA, the U.S. Army, the HudsonAlpha Institute for Biotechnology, NIH, the Department of Energy, the National Science Foundation, and NOAA/National Weather Service. That means you'll have the chance to tackle the kinds of real-world challenges you'll one day face as a professional in the field, like filing patents, publishing papers, and presenting at conferences long before your peers at other universities. It's the kind of experience that can give you the advantage you need to rise to the top of your class – and your career field.
More info: Research | Research Centers | Research Organization | Research Funding
By the numbers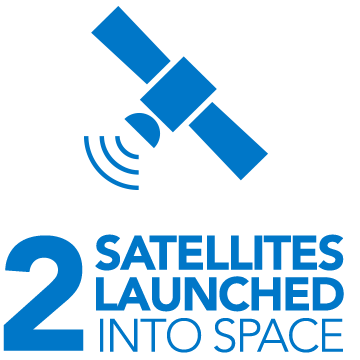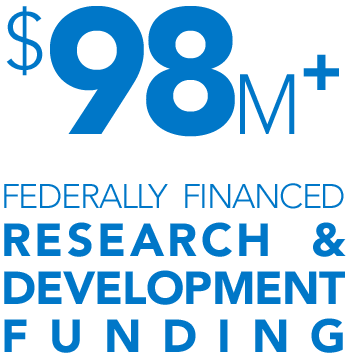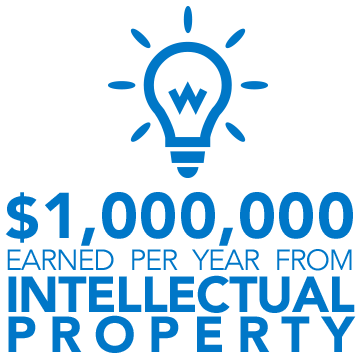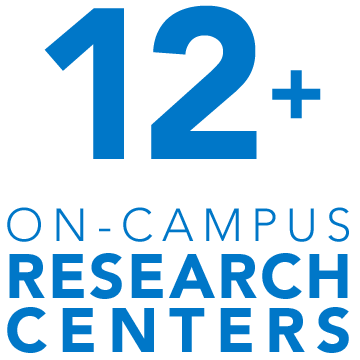 Campus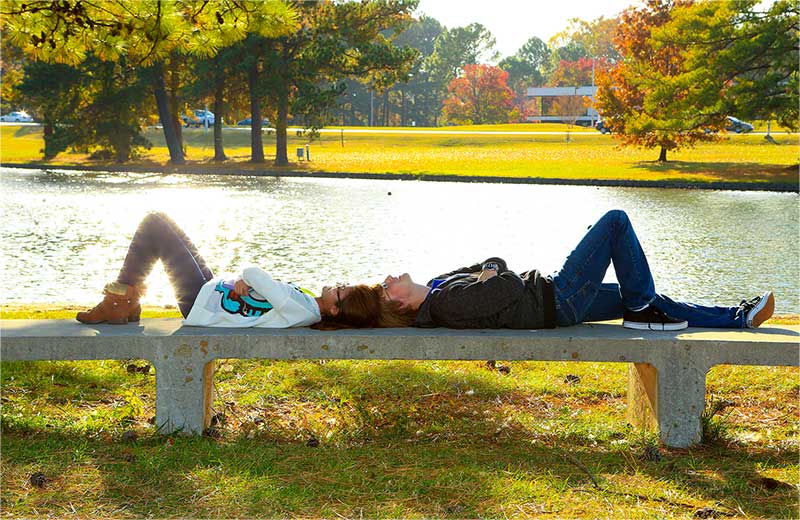 The great thing about UAH is that there's always something going on around campus, whether it's a game of Humans vs Zombies or Late Night Breakfast at the cafeteria! Want to work out? Head over to the University Fitness Center, where membership is free for students. Hungry? Enjoy a meal at one of our many on-campus eateries, like World of Wings or Dunkin' Donuts. Feeling creative? Carry on a longstanding campus tradition and paint your message on the UAH Monument.
And don't forget to take part in the near-daily activities that take place courtesy of our 120+ student-run organizations, the Student Government Association, the Association for Campus Entertainment, and our vibrant Greek community. These include Week of Welcome, Greek Week, Tasty Tuesdays, Spring Fling, Trunk-or-Treat, and much more. And thanks to the completion of our brand-new Charger Union, you can now add outdoor movies and e-gaming to the long list of what makes UAH's campus such an exciting place to be!
More info: Campus Map | Visit Campus | Housing | Dining | Library
By the numbers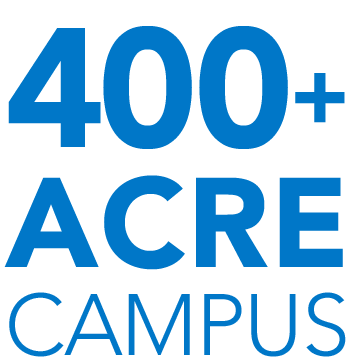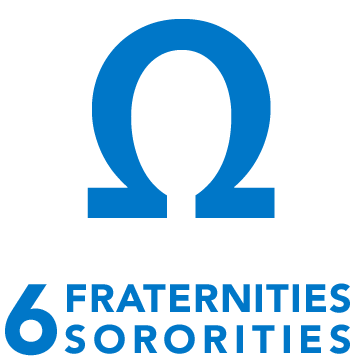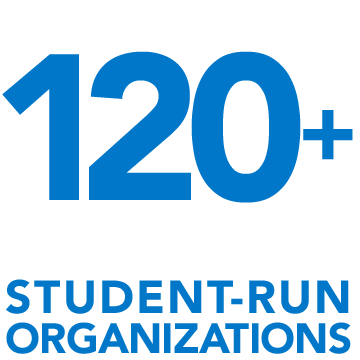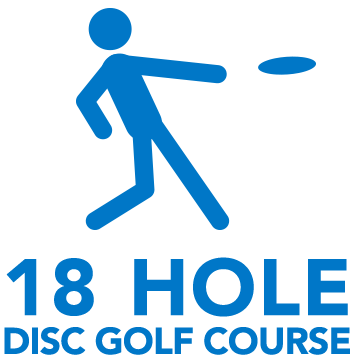 Athletics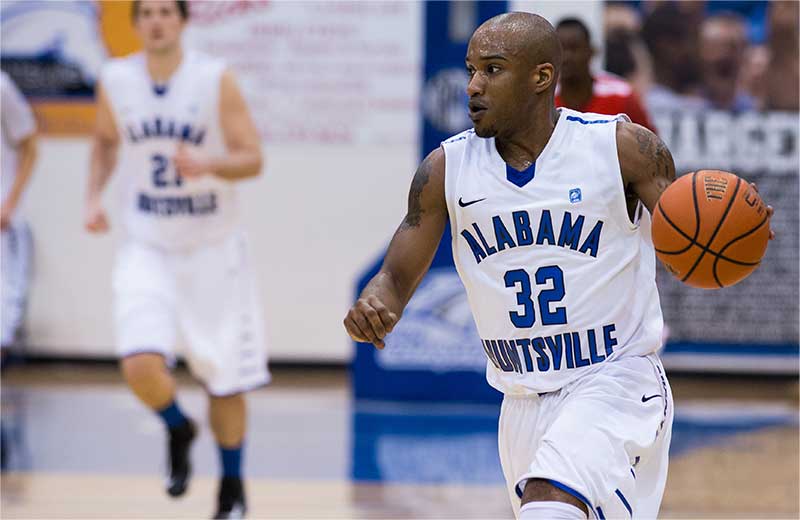 Here at UAH, you can enjoy sports from the sidelines or the goal line! We have 14 NCAA men's and women's sports programs, including the only NCAA Division I ice hockey team in the South. But we also have numerous club sports and intramural leagues for recreational players of all levels, in addition to planned outdoor recreation trips to locations in the Tennessee Valley throughout the year. So whether you prefer flag football or ultimate frisbee, Charger Recreation has it covered.
And needless to say, we're strong supporters of our Charger athletes. Just like our fight song says, we have pride in our Blue and White! Of course, we get a little help from our mascot Charger Blue, our cheerleaders, the Chargerettes Dance Team, and the Blue Crew – one of the largest student spirit groups in the Gulf South Conference. Just don't forget to wear blue on Fridays, so you're ready for when the High Five Friday Crew makes their rounds!
More info: uahchargers.com | Charger Recreation | Cheerleaders and Charger Blue | Blue Crew on Facebook
By the numbers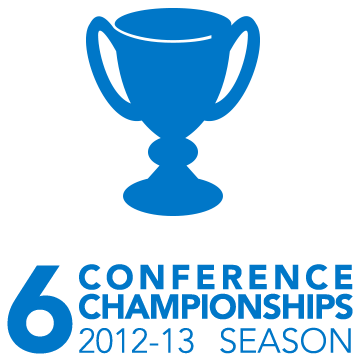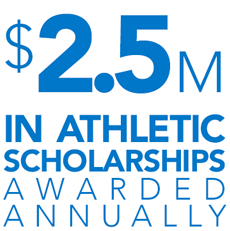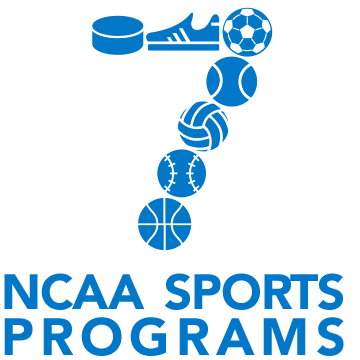 Huntsville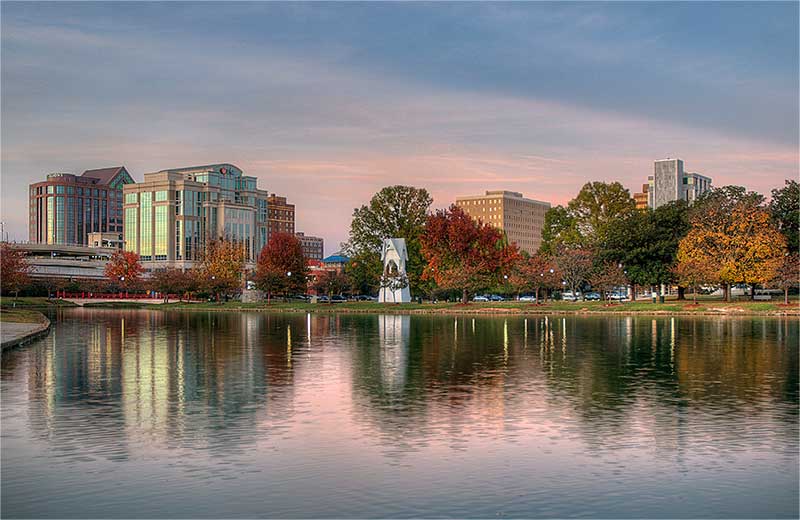 Known as the Rocket City because of the important role we played in our nation's earliest space missions, Huntsville and surrounding Madison County is home to over 300,000 residents. And just as you'd expect for a city our size, we have an abundance of shopping, dining, and entertainment options. Moreover, our location in the Tennessee Valley means that there's no shortage of outdoor recreation. We're also blessed with a robust economy thanks to important area employers like the Redstone Arsenal, NASA, the HudsonAlpha Institute for Biotechnology, and Cummings Research Park.
Yet despite Huntsville's growth over the years from a quiet agricultural town to a high-tech business hub, we've managed to retain our small-town charm and relaxed pace of life. In short, Huntsville offers its residents a great place to live, work, and play – which is why so many UAH students decide to make the Rocket City their permanent home after graduation.
More info: Huntsville - A Smart Place (video) | Community Outreach | Huntsville Chamber of Commerce
By the numbers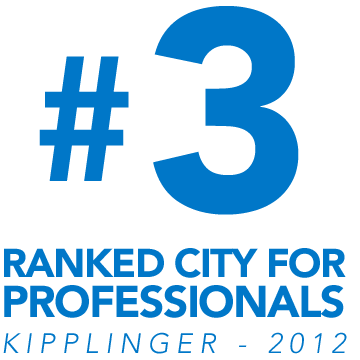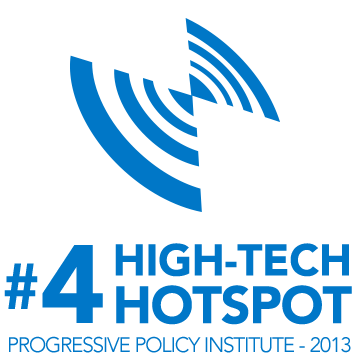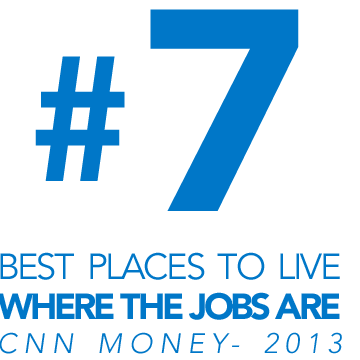 Statistics last updated December 2013. Some numbers rounded or estimated.