Personal Safety
One of the most important tools in your arsenal is awareness. Be alert and aware of your surroundings at all times.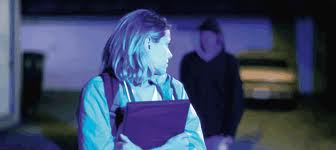 Here are some easy tips that can help you avoid becoming a victim:
Always keep your

room and/or office locked.

Never leave security doors open, permitting access to unknown persons.
Close your blinds and curtains at night to prevent silhouetting.
Familiarize yourself with emergency phone locations on campus.
Park in well-lighted areas.

When going out, consider letting someone know where you are, who you will be with, and when you will return.

Try to avoid revealing your personal information by labeling your key ring, luggage tag, etc. with your home address and phone number.
Try to avoid working or studying alone in a campus building.
Keep you cell phone charged and ready for use.
Put UAHuntsville Police Department's phone numbers on speed-dial.
Use the "buddy" system when walking or jogging. When possible, do so during the day.
Be alert to your surroundings. If you suspect you are being followed call 911 immediately.
Avoid using your cell phone or wearing earphones/ earbuds while walking or jogging.
Consider taking a self-defense course.

UAH Police Department offers such classes.
There is more safety information available by reading UAHuntsville Police Department's Crime Reports, the "Table Toppers", the Newsletter, and Crime Alerts.
Report any suspicious activity immediately to UAHuntsville Police Department at 255-824-6596.