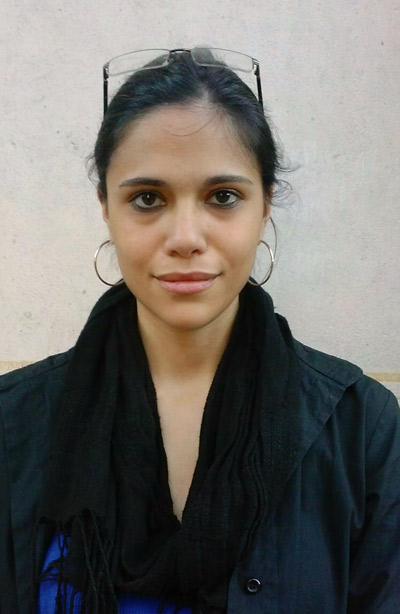 HUNTSVILLE, Ala. (Nov. 7, 2013) - As a child, Myriam "Mimi" Brasseur grew up in a multi-lingual household in which her mother, who grew up in France, taught French. "I heard French spoken from the time I was very young," says Brasseur, who is now a senior double-majoring in French and Communications at The University of Alabama in Huntsville (UAH).
That early start soon proved to be the beginning of what would become a life-long interest in languages. When Brasseur was 8 years old, her military family moved to Belgium, where Brasseur began speaking Belgian French. "It's just a little different from classic French," she says. And several years later, another move to the French- and Arabic-speaking country of Tunisia prompted her to add Arabic to her repertoire.
So it's not surprising that one of the first things Brasseur decided to do when she arrived at UAH in August 2010 was to help found the French club, "Le Cercle Français." At the time, however, she opted to serve as secretary while leaving the top job to her friend and Ivory Coast native Eric Fian.
"Eric is more outgoing and a people person, so it made more sense for him to be president at the time," explains Brasseur. But since Fian's graduation last year, Brasseur has not only been elected president but has come to enjoy the position.
"When I had a schedule that was only academics, I feel like I was lazier," she explains. "Now I'm busier than ever, but I manage my time more efficiently." That includes overseeing the Cercle's many social and educational events, like screening French movies and selling crepes for club funds.
And then there is the Cercle's informal conversation circle that meets weekly so that club members and guests can practice their French language skills. The purpose is to have fun - but with a caveat, says Brasseur. "The fun has to center around a French theme!"
Those words may very well describe Brasseur's own life. And as her mother instilled in her a passion for the language, so too is Brasseur passing on her passions - first by founding and then by leading - the French Club here at UAH.
---
You may also be interested in: