UAHuntsville alumna's love of stories sparks career as popular writer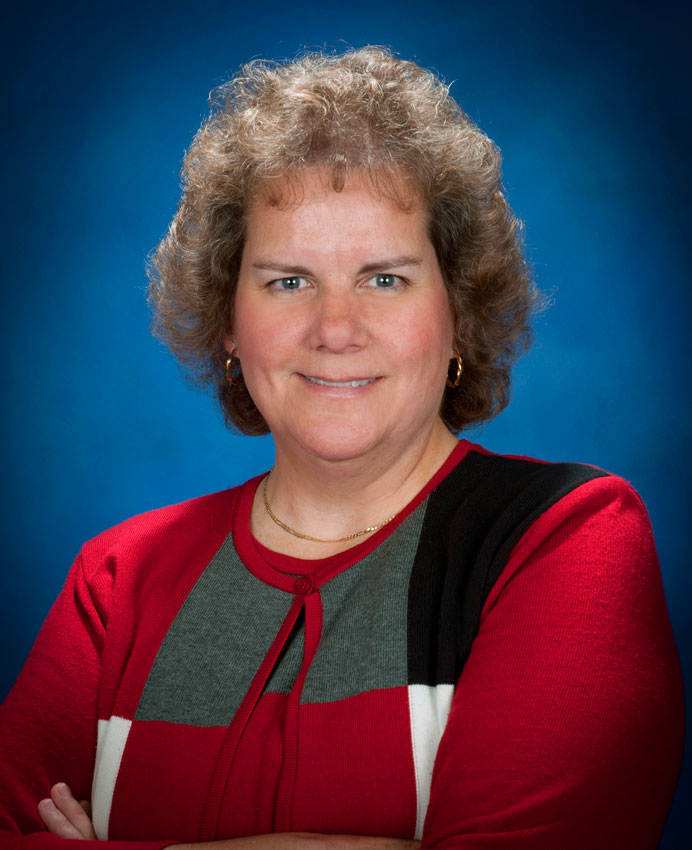 HUNTSVILLE, Ala. (February 5, 2013) — Betty Bolte's ('08 MA English) "love of ghost stories" sparked her career as a popular author of historical romantic fiction and paranormal fiction.
"My thesis was based on research into the writing styles of Edgar Allan Poe and Henry James, in particular their ghost stories and supernatural tales," Bolte said. "The first three chapters of the resulting opening to a novel featured various allusions to their devices and concepts. I've always loved ghost stories, so it seemed fitting to write my own – a novel that is still in the wings waiting for me to polish."
The University of Alabama in Huntsville (UAHuntsville) graduate said she developed her loved for writing as a young girl, between the ages of seven and eight. "I started writing, 'reports' —essentially rewordings of encyclopedia articles and stories that featured tracings of dogs and horses, and children too."
The Maryland (Eldersburg) native said she chose to attend UAHuntsville because the school had a quality English program and was closest to where she lived. She is currently working on a masters' degree in History with an expected graduation date of 2014.
During the time Bolte worked on her first graduate degree from UAHuntsville, she didn't have much time to interact with students and faculty outside of class because she worked more than 40 hours a week. "But I learned something from each professor under whom I've studied.
"Dr. Daniel Schenker (chairperson and professor of English) was my first contact at UAHuntsville, and he proved to be an important anchor as he guided me through my studies," Bolte said.
"Dr. Rose Norman's (emeritus professor of English) enthusiasm for my unusual thesis project was also instrumental in my successful thesis." Bolte's thesis was the first one in the English department that combined the analysis of writing style with three chapters of a novel.
"Most of all, Dr. Richard Moore (emeritus professor of English) inspired me to think creatively, take chances with my writing, and to combine disparate aspects of life, culture, and history. I deeply appreciated his suggestion to convert the research project that forms the basis of my thesis into the realization of the novel itself. Without his support, encouragement, and heart-felt enthusiasm my thesis would not have existed in such a unique format," she said.
Bolte's first published story was a newspaper article."I was a stringer for a small town newspaper in Indiana for several years and had many little articles about community doings published. For a while, I also wrote a weekly column for the newspaper. My first fictional story, 'On Travel' was about a woman returning from a business trip … she was concerned that her husband wanted a divorce." The story was published in the UAH literary magazine, The Project in fall 2008.
Bolte's most recent book is Hometown Heroines, featuring inspiring true stories of 19th century American girls immortalized by their hometowns.
"It is one of my favorite books because the stories of the girls and young women featured in it are so truly inspiring and amazing," she said.
"I'd love to have a historical landmark named in my honor, wouldn't you? Each of these girls has been memorialized by their hometowns, with a marker, a statue, a town name, a park, a mountain peak — even a train trestle among other memorials. Researching for the first edition of Hometown Heroines spanned about five years and included a lot of time in libraries, historical societies, a genealogy library, and traipsing through cemeteries and parks," she said.
Bolte explained that each story she writes has its own timeline depending on whether it is nonfiction or fiction, and varying between weeks and months to anchor a good story. "Once I have a draft of a novel written, which takes about four months, I send out chapters to my critique partners (other writers) for their view and ideas of my story. Then the revision process begins and can take several months to complete."
She noted that the publishing and marketing processes vary too. "As an author working with a publishing firm, I have limited control over how the book is published and distributed. This new edition of Hometown Heroines is epubbed with print on demand paperbacks available. The e-book is available in all e-reader formats, but the paperback is only available through Amazon. Marketing falls mainly to me … through social media, book signings, my web site, etc."
Bolte is now working on writing a historical romance trilogy, set in Charleston at the end of the American Revolution, which features the storytelling and writing talents of three women. "The last book in the trilogy features a strong woman who is a healer/midwife who has to fight to defend her reputation against the challenges to it by the handsome young doctor in town."
This year she is attending Romance Writers of America National Conference, and the Historical Novel Society Conference. Two other key events locally are the Heart of Dixie Readers Luncheon in Huntsville, and the Southern Magic Readers Luncheon in Birmingham.
Bolte is a member of the Romance Writers of America Association and Authors Guild. She is the recipient of two awards related to the first edition of Hometown Heroines: an Honorable Mention in the 11th Annual International Self-Published Book Awards contest, and an Honorable Mention in the Writer's Digest (2000) Short Story Writing Competition for "Minnie's Promise," a story about Minnie Freeman. Freeman, a young teacher from Nebraska, led her students to safety through the blizzard of 1888. This year Bolte has two book signings to promote Hometown Heroines.
For more information
Joyce Anderson-maples, (256) 824-6414
maplesj@uah.edu
---
You may also be interested in: