Welcome to the Center for Undergraduate Engineering Education
**Schedule an appointment to meet an Advisor**

---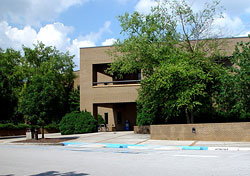 Message from the Associate Dean for Undergraduate Affairs
Thank you for visiting the College of Engineering and the Undergraduate Engineering webpages. The College of Engineering provides our students with the skills and tools that tomorrow's engineer needs to solve complex engineering problems that cut across disciplines. Our students learn innovative design techniques, critical thinking and problem solving skills, how to communicate effectively with diverse groups of people, professional ethics, and how their engineering work impacts the region, the state, the nation, and the world. Our approach to engineering education is for students to develop and learn this skills through a balance of rigorous academics and hands-on practice.
We offer 8 ABET-accredited engineering programs that lead to the Bachelor of Science degree in Aerospace, Chemical, Civil, Computer, Electrical, Industrial and Systems, Mechanical and Optical Engineering. Each program includes general education in liberal arts, math and natural sciences, a cornerstone engineering discipline fundamental course, and a senior design capstone experience.The College of Engineering faculty and instructors are dedicated to student success and take great pride in educating and mentoring our undergraduates.
Experiental learning is a key part of the education experience for our undergraduates. For some students, experiential learning will be in the form of cooperative education or internships - practicing their engineering skills in the workplace while earning their degree. For other students, experiential learning will occur as they participate in our engineering student organizations like the Space Hardware Club, IEEE Robotics, the Moonbuggy team, the Chem-E car, or the Concrete Canoe team. For other students, experiential learning will occur as they perform research with our faculty and research centers. Some motivated students participate in all these options!
The Center for Undergraduate Engineering Education or CUE2 provides academic advising and curriculum planning to undergraduates. This office also works with students to identify the need for support services and does referrals to support offices on campus. We also meet with prospective students and their families to give them an introduction to engineering at UAH.
Please continue to peruse our webpages. There's a lot of information to see and review. If you have any questions, please feel free to contact our office at 256.824.6877 or email us at engineering@uah.edu. We look forward to meeting with you.
Jennifer M. English, Ph.D.
Associate Dean of Engineering