UAH Climate Action Plan
UAH deepens commitment to sustainability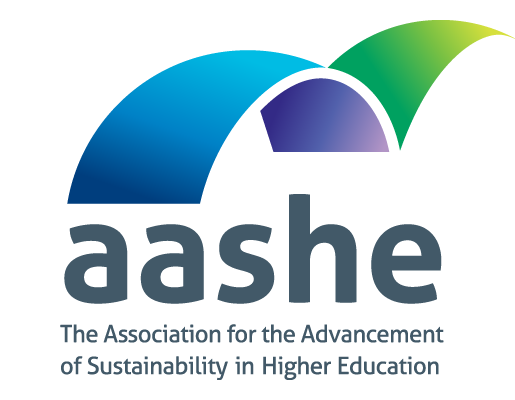 HUNTSVILLE, Ala. (May 23, 2014) – The University of Alabama in Huntsville (UAH) has recently become a member of the Association for the Advancement of Sustainability in Higher Education (AASHE) to further campus efforts toward building a healthy and just world. Through membership in AASHE, UAH will receive support for advancing its sustainability initiatives throughout the institution and in the community.
AASHE enables higher education institutions to meet their sustainability goals by providing specialized resources, professional development, and a network of peer support. Membership covers every individual at an institution, so the entire campus community can take advantage of member benefits.
"We are delighted to have UAH on board and participating in the campus sustainability community," said Paul Rowland, executive director of AASHE. "This shows a real commitment to playing a leadership role in some of the biggest challenges of our time, and provides the campus community with access to thousands of examples of best practices in campus sustainability."
AASHE hosts the Sustainability Tracking, Assessment & Rating System (STARS), a comprehensive campus sustainability rating system that enables institutions to measure their progress and learn from others. With STARS as a roadmap, institutions can select meaningful and appropriate pathways to sustainability while conserving valuable resources, combating global warming, and building healthier communities. AASHE also offers extensive online resources and discussion forums for professional development and the sharing of knowledge.
AASHE is one of two supporting organizations for the American College & University Presidents' Climate Commitment. Over 684 presidents and chancellors so far have committed to lead their institutions to climate neutrality as soon as possible.
The ASSHE membership couldn't have come at a better time, as UAH Facilities and Operations and the student-run Chargers for Sustainability are in the process of developing the campus Climate Action Plan. They are conducting an inventory of the university's greenhouse gas emissions from 2009 to 2013, which will help them make projections of the campus's carbon footprint in 2020. This will allow for plans to be made regarding emissions reductions over the next few years through a number of ongoing and future sustainability projects. Chargers for Sustainability would like to invite anyone with questions or ideas for the Climate Action Plan to be involved with the process.