PRC Participation in the 6th Wernher Von Braun Memorial Symposium
The 6th Wernher Von Braun Memorial Symposium took place on the University of Alabama in Huntsville campus from October 7-10, 2013. Four PRC students participated in the symposium's student poster competition:
John Bennewitz won first place in the engineering division of the poster competition. "I thought this was a great opportunity to network with people from the industry and talk about my research," said Bennewitz.
The symposium is an annual event organized by the American Astronautical Society with UAH, NASA Marshall Space Flight Center, and Huntsville National Space Club. It is also sponsored by several local and national aerospace corporations, making the symposium an ideal opportunity for students to meet leaders in the industry.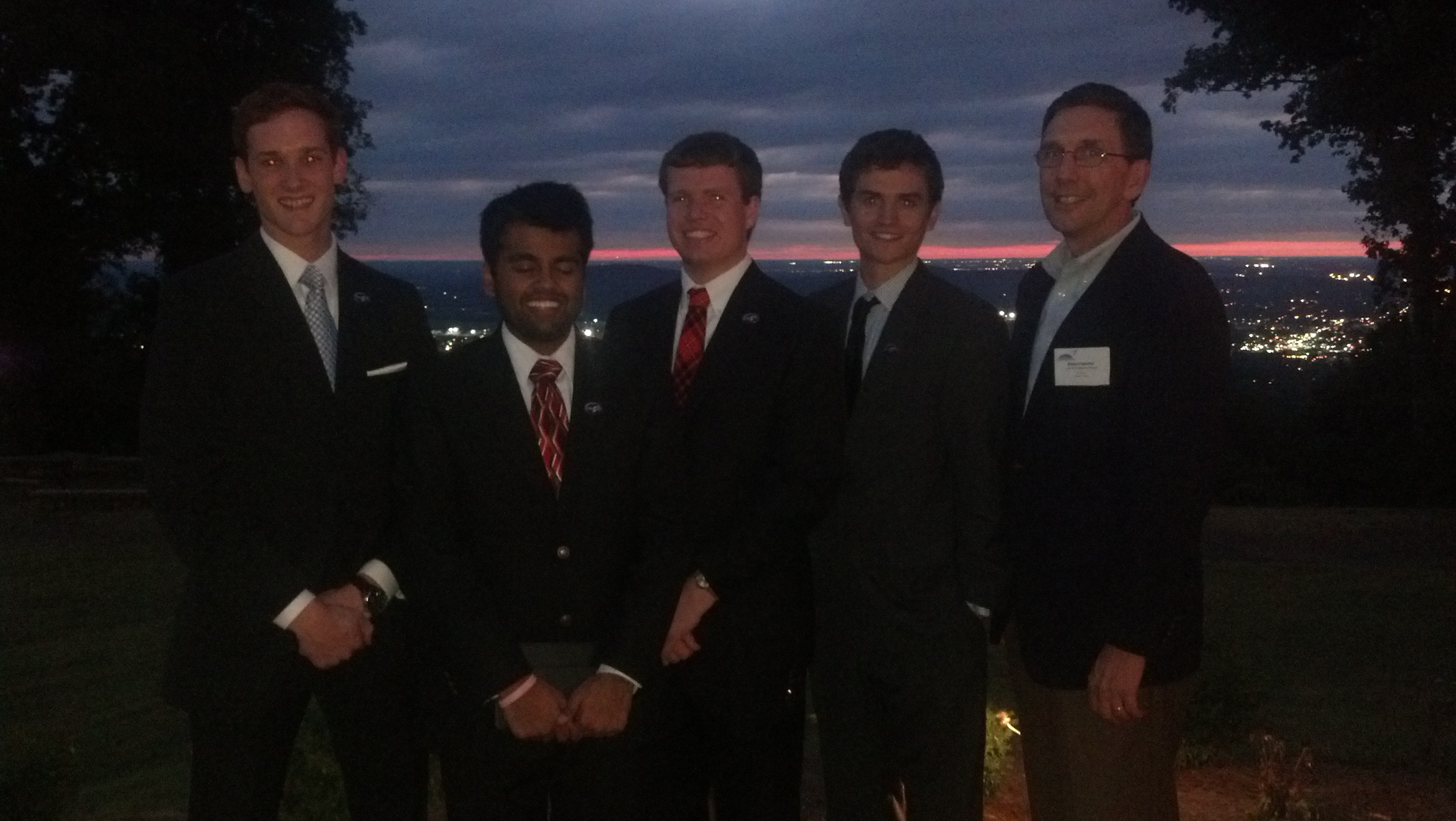 From left: Jacob Cranford, Amit Patel, Matthew Hitt, John Bennewitz, Dr. Robert Frederick