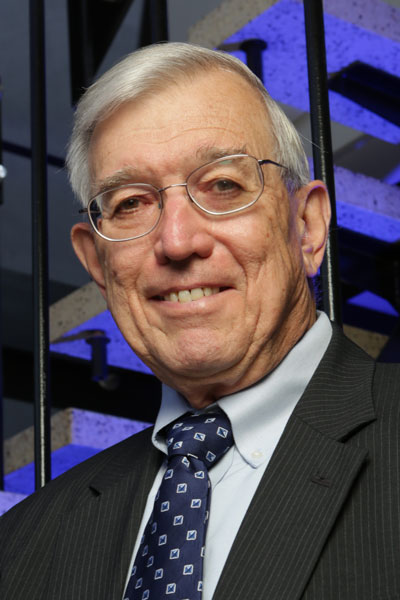 HUNTSVILLE, Ala. (August 28, 2013) - Proposals from 21 tenure-track faculty members at The University of Alabama in Huntsville (UAH) have each been awarded $5,000 grants to create interdisciplinary, cross-college research initiatives on campus.
The grants are from the UAH Office of the Vice President for Research's (OVPR) Cross-College Faculty Research (CCFR) program. New Vice President for Research Dr. Ray Vaughn started the CCFR initiative shortly after his arrival on campus.
"I believe in faculty investment programs and this is one of several that we will announce," Dr. Vaughn said. "I see this as a vehicle to increasing the cooperation and positive relationships between faculty in our various colleges. This program will likely lead to some very good proposals that would not otherwise have existed."
The grants are intended to facilitate interdisciplinary interaction among faculty members from more than one college around a common theme in order to generate more competitive proposals that result from interdisciplinary approaches to problem solving. Collaborative teams must be composed of faculty from more than one college and will meet on a regular basis, share research ideas and prepare one or more proposals to an external funding agency within the first 12 months after the award.
"I developed this program at Mississippi State University to promote interdisciplinary research by the faculty. The program was highly successful there and remains so today," said Dr. Vaughn. "At UAH, I increased the amount of support that I offer and I expect to achieve a very good return on our investment. We have extremely hard-working faculty here who have some innovative ideas that I'm quite sure can be crafted into competitive proposals."
CCFR grants are good for one year, with a maximum of two years of funding available for each endeavor. Consideration of continued funding for the second year is contingent on the success of the research group during the first year as outlined in a progress report to the OVPR.
"If this program is successful," Dr. Vaughn said, "I will be increasing it over the next few years and investing more toward its goals."
Grants were awarded to:
College of Business Administration - Dr. Jatinder Gupta, Dr. Wafa Hakin Orman and Dr. Fan Tseng.
College of Engineering - Dr. D. Brian Landrum, mechanical and aerospace engineering; Dr. Kunning (Gabe) Xu, mechanical and aerospace engineering; and Dr. Seong-Moo Yoo, electrical and computer engineering.
College of Liberal Arts - Dr. Kathleen Hawk, Dr. Ryan Weber and Dr. Andrea Word-Allbritton.
College of Nursing - Dr. Susan Alexander, Dr. Elizabeth Barnby, Dr. Kathy Newman, Dr. Pam O'Neal and Dr. Marlena Primeau.
College of Science - Dr. James Baird, chemistry; Dr. Lingze Duan, physics; Dr. Robert Griffin, electrical and computer engineering; Dr. Junpeng Guo, electrical and computer engineering; Dr. Carmen Scholz, chemistry; Dr. Emanual Waddell, chemistry; and Dr. Jeffrey Weimer, chemistry.
---
You may also be interested in: