UAH scientists seek photos, video of storm
HUNTSVILLE, Ala. (April 16, 2013) Scientists at The University of Alabama in Huntsville's Earth System Science Center are hoping the public can help them study the storm that dropped two small tornadoes over south Huntsville on Thursday afternoon.
The scientific team lead by Dr. Kevin Knupp hopes to marry amateur photos and video with the readouts of at least three Doppler radar units to learn more about how to recognize and provide warnings against fast forming tornadoes. They hope the photos and video will provide visual confirmation of what the storm was doing at each stage of development so they can look for radar clues and patterns they might use to identify the early stages of tornado formation in future storms.
The study period is Thursday, April 11, between 4 p.m. and 5 p.m., starting in northern Morgan County between Priceville and Somerville, going across the Tennessee River, over Redstone Arsenal and into south Huntsville, crossing Memorial Parkway near Lily Flagg Road and continuing beyond Dug Hill Road.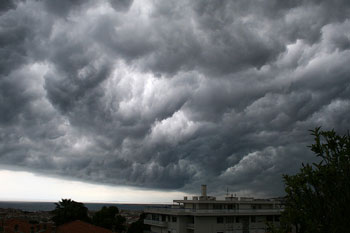 Anyone interested in helping with this research is asked to send digital photos or video to tornado@nsstc.uah.edu. The scientists need to know with as much accuracy as possible the time the photos were taken, the photographer's exact location and the direction the photographer was facing.
Any photos taken using a smart phone or similar device may be particularly helpful, since many of the photos or video send directly from the phone include GPS data showing the exact location, time and orientation of the photographer when the pictures were taken.
In addition to pictures of the tornado itself, the team is also looking for photos that show the storm's structure leading up to tornado.
---
You may also be interested in: