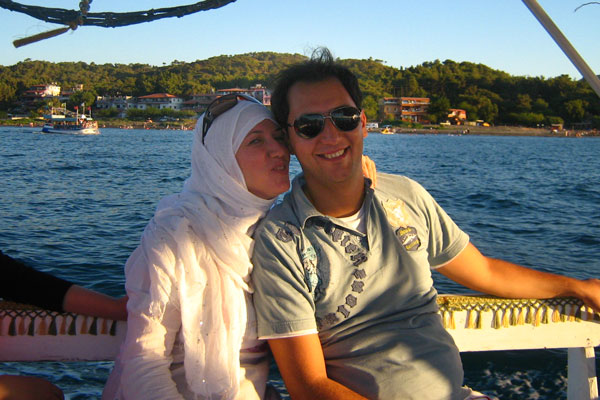 HUNTSVILLE, Ala. (June 11, 2014) - Ali Darwish hasn't spoken to his father for more than a few precious minutes over the last two months, but it's not for want of trying. Because while Darwish is here in the U.S., pursuing his Ph.D. in computer engineering from The University of Alabama in Huntsville (UAH), his father is thousands of miles away in Syria, where civil war has raged for the last three years.
"I just want to make sure he's safe, but there are no phone lines because of the situation," says Darwish, explaining that his family had only just moved back to their hometown of Aleppo when the war began. Eventually his mother was able to find refuge in Istanbul, staying with her brother; his father, however, refused to leave.
"He says, 'I was born here, I am going to die here.' And most Syrians think the same way," says Darwish. But as the fighting gets worse, it becomes harder and harder for those who remain. Like many other Syrians, his father is no longer able to work as a civil engineer and has lost "almost everything" in the war.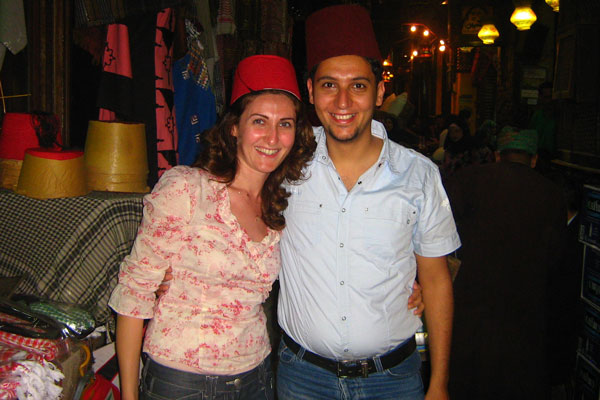 "It's not easy at all, but this is the situation and we have to deal with it," says Darwish. To cope, he spends a lot of time on his studies, conducting research into cybersecurity for his Ph.D. and teaching as a graduate assistant. "This is what keeps me running, not thinking about the situation in my country. It keeps me busy from that."
It also helps that he is here in the U.S., and more specifically, Huntsville. "It's like an oasis for engineers," says Darwish with real appreciation. But had it not been for a chance encounter with Dr. Reza Adhami, a professor in UAH's Electrical and Computer Engineering Department, he may never have made it to the Rocket City.
"I met Dr. Adhami at a conference," he recalls. "He was presenting a paper, and the first thing he said was how proud he was to be from Huntsville, Alabama - that it's a great city and there are engineers all over the place. So afterward, I approached him and asked about UAH."
At the time Darwish was living and working in Dubai, and had been for 17 years. But he was looking to enroll in a Ph.D. program in the U.S. so that he could settle down and raise a family with his wife. That made UAH - and the family-friendly city of Huntsville - the "right choice," he says.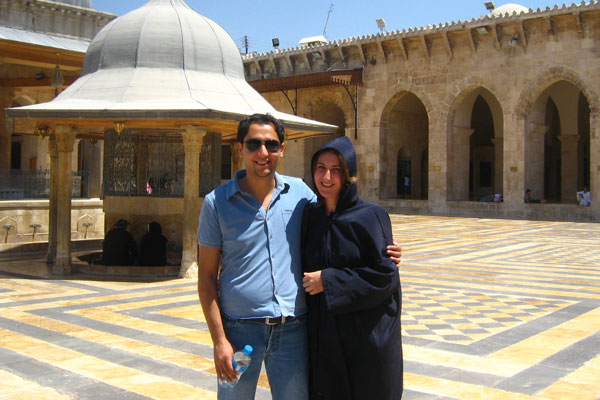 Now, a year later, he's not only hard at work on his Ph.D., but he's also in the process of forming a start-up company using a "brand-new technology" that he's hoping to patent with UAH and locate in Huntsville. "I want to give back to the city and school that hosted me," he says. "This is our nature in Syria - we're a very creative people and we like to give back."
And maybe one day, he hopes, he will be able to give back to Syria itself. "This is how you help rebuild the country - to leave, get skills, and come back," he says, referring to Germany and Japan as similar examples. "They were destroyed, but those who left eventually came back and rebuilt the country. I have to do the best for my country."
Until then, Darwish has a much more personal and time-sensitive goal in his sights -making sure his father is safe. "I always try to call my dad every day," he says. And even though he has yet to establish a regular connection, he remains optimistic. He has to. "Hope," he says, "is what keeps you running."
---
You may also be interested in: