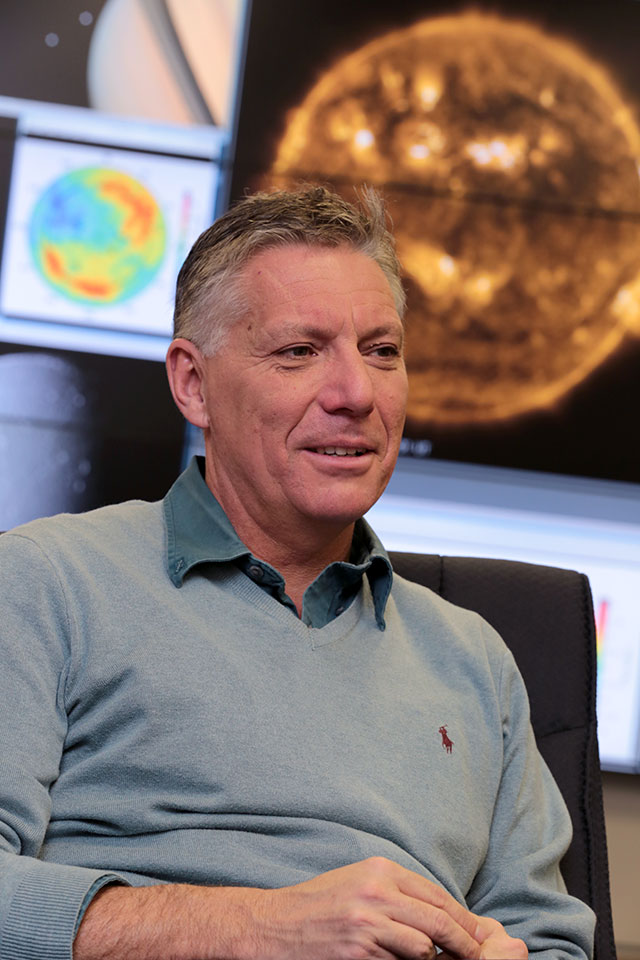 HUNTSVILLE, Ala. (June 6, 2014) - A plasma physics paper written by Distinguished Professor Dr. Gary Zank, the chair of The University of Alabama in Huntsville (UAH) Department of Space Science, has been selected as one of 12 Classic JPP Papers published by the Journal of Plasma Physics.
"I was quite delighted to receive the notification email, since this represents recognition of the long-term lasting impact of my work – at least one aspect of it – on my scientific community," says Dr. Zank.
Dr. Zank's paper, "The equations of reduced magnetohydrodynamics" (Journal of Plasma Physics; JPP 48, 85; 1992), was selected by the journal's editorial board from all papers published in the journal with more than 100 citations.
The paper presented a mathematical derivation of a plasma physics model that describes how plasmas behave in the presence of a strong magnetic field.
"The work is important for numerous applications and has been used to describe plasmas in tokamaks, the plasma in the solar corona and plasmas in the solar wind and interstellar space. It finds application to magnetized turbulence as well. So it's a very broad-reaching model," Dr. Zank says.
"The 12 papers that were listed date back to 1970, so to be recognized over this period as having provided one of the 12 outstanding scientific contributions in plasma physics to the journal is clearly a great honor. The other honorees represent some of the most outstanding and highly recognized plasma physicists of the past 50 years internationally," he says.
"I am very pleased to be recognized in this way, especially when I see who else was named in the list," says Dr. Zank. "This choice of papers derives from some 50 years of contributions to the journal from plasma physicists from around the world. The people who were also selected are among the most outstanding, preeminent plasma physicists over the past several decades. So it's extremely flattering company to be among."
---
You may also be interested in: