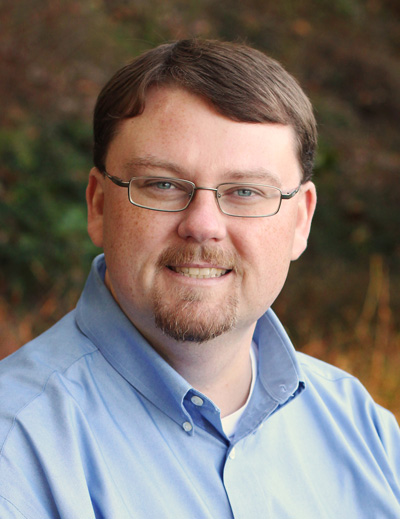 HUNTSVILLE, Ala. (Nov. 13, 2013) - Dr. Derrick Smith, an assistant professor of education at The University of Alabama in Huntsville (UAH), has been named Faulkner University's 2013 Alumnus of the Year.
Smith recently won a National Science Foundation grant, in partnership with CANnect and gh LLC, to help improve the way in which the visually impaired interact with their math teachers. He is also co-author of the MathBuilders series, a supplemental math program for Braille users in kindergarten through third grade.
"Derrick embodies the mission and heart of Faulkner University. He has dedicated his career to service to others and has served those around him in extraordinary ways," said Adam Donaldson, Faulkner's director of alumni relations. "We are pleased to honor Derrick as this year's Alumnus of the Year."
Smith graduated from Faulkner with a bachelor's degree in mathematics before earning a master's degree in education from The University of Alabama in Birmingham and a doctorate in education from Texas Tech University. He joined the UAH faculty in 2005, and currently teaches a curriculum that includes Educating Exceptional Children and Youth, Critical Issues in Special Education, and Introduction to Low Incidence Populations.
---
You may also be interested in: