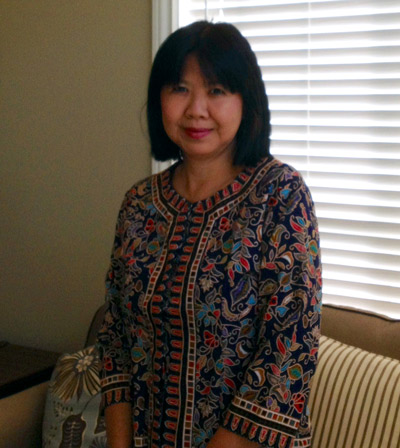 HUNTSVILLE, Ala. (October 21, 2013) - Belinda Ong, Director of Reference and Information Services at The University of Alabama in Huntsville's (UAH) M. Louis Salmon Library, will be honored on Oct. 22, with the International Services Council (ISC) of Alabama's 2013 Spirit of Diplomacy Award. ISC is sponsored in part, by the U.S. Department of State.
Dr. Ong will receive the award during a luncheon ceremony in Birmingham. She is being recognized for her work as president of the International Society of Huntsville (ISH). Ong is a key charter member and co-founder of the organization. She was instrumental in planning the organization's annual International Festival of North Alabama, recently hosted on the UAH campus.
In her position as director of Reference and Information Services at the university library, Ong works with many international students and actively promotes all students working together to find commonalities and to form friendships and understanding.
Ong has also served on AshaKiran's advisory board. AshaKiran's mission is to educate, empathize and empower persons of South Asian origin and beyond while providing culturally sensitive and confidential services to people experiencing traumatic stressful situations. She has also served on the International Community Council Board (ICC). Ong's ultimate goal is to establish the the Festival as a permanent fixture of Huntsville and the Tennessee Valley.