UAH president appointed to key NASA committee
HUNTSVILLE, Ala. (April 25, 2013) - Robert A. Altenkirch, president of The University of Alabama in Huntsville, has been appointed to NASA's Research Subcommittee of the Human Exploration and Operations Committee.
Dr. Altenkirch has an extensive research background in NASA-related research being the author of more than 50 publications and nearly 100 presentations in combustion and heat transfer. He also served as principal investigator for experiments on eight space shuttle flights to investigate the spread of fire in reduced gravity environments.
He was also a member of the National Research Council Committee on Microgravity Research where he contributed to a pair of reports - "An Initial Review of Microgravity Research in Support of Human Exploration and Development of Space," and "Microgravity Research in Support of Technologies for the Human Exploration and Development of Space and Planetary Bodies."
Dr. Altenkirch was appointed president of UAH in October 2011 after serving as president of New Jersey Institute of Technology for nine years. He holds a Ph.D. from Purdue University, a master's degree from the University of California, Berkeley, and a bachelor's degree from Purdue, all in mechanical engineering. He is a Fellow of the American Society of Mechanical Engineers.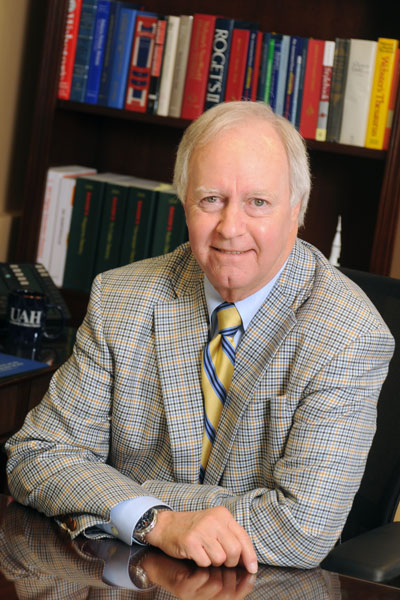 Robert A. Altenkirch, president of UAHuntsville
---
You may also be interested in: