Bob Jones graduate Jonathan Sullivan chosen recipient of biotech scholarship at UAHuntsville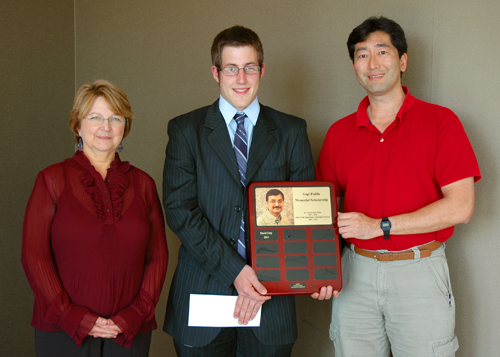 Jonathan Sullivan has been awarded the 2012 Gopi Padila Memorial Scholarship by the Partnership for Biotechnology Research.
Sullivan is a junior majoring in biological sciences at The University of Alabama in Huntsville. He has a 4.0 grade point average in his major and an overall GPA of 3.73. He is also a member of the UAH Honors Program.
His parents are Robert and Janice Sullivan of Madison. Jonathan is a 2010 graduate of Bob Jones High School.
The Partnership for Biotechnology Research is dedicated to drive growth and diversity of biotechnology in the greater Huntsville area. By facilitating professional networking, workforce and professional development, research opportunities, and community awareness, PBR events serve to increase community awareness of biotechnology.
Gopi Podila was chairman of the biological sciences department at The University of Alabama in Huntsville from 2002 until his untimely death in 2010.
For more information,
contact Ray Garner
256.824.6397
(256.UAH.NEWS)
ray.garner@uah.edu