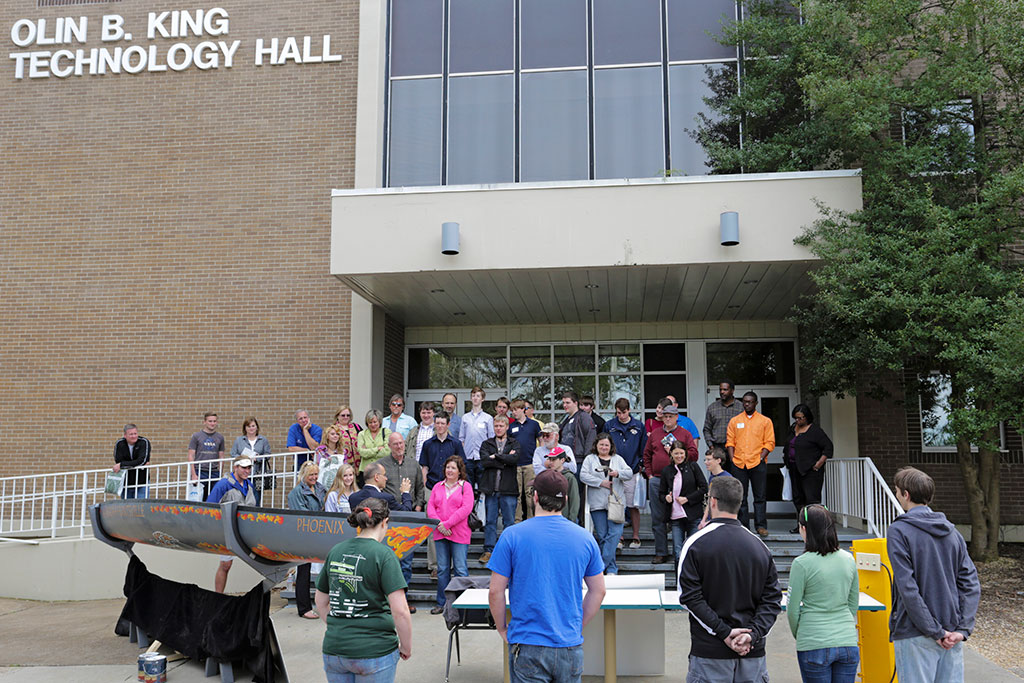 HUNTSVILLE, Ala. (April 28, 2014) - Rising high school students grades 10 through 12 will have the opportunity to participate in The BEST Experience (Be an Engineering STudent), a new week-long residential program sponsored by The University of Alabama in Huntsville (UAH) College of Engineering.
"The idea behind the BEST Experience is to put engineering tools and experiments into the hands of high-school students such that they can learn what engineering at a university is like. We want them to see for themselves that majoring in engineering is very rewarding, challenging, and fun," said Dr. Jennifer English, associate dean and professor (ECE) of the UAH College of Engineering.
The BEST Experience will give area students an idea of what it's like to be an engineer for a week, July 20-25 on the UAH campus. The deadline to register for the program is Thursday, May 15. For eligibility information, application, sample schedules and to register, please visit: www.uah.edu/eng/outreach/summer-camp. Scholarships for up to 75 percent of the program fee are available for qualified families with financial need.
Students attending the BEST Experience program will attend engineering classes, perform hands-on experiments in labs, participate in UAH student life activities, work on project teams, live in the residence halls and eat at campus dining facilities.
Additional BEST Experience highlights include:
Attending engineering fundamentals classes that focus on the principles of design, build and test
Learn about a variety of engineering disciplines from aerospace to optical
Work in engineering design teams and in labs on a variety of hands-on experiments
Meet engineering faculty, alumni, students, and engineers in the community
Participate in UAH student life events
Attending lectures and presentations given by professional engineers from the Huntsville area
Get career and job placement advice from UAH Career Services
All students participating in the program will be monitored by UAH student counselors at all times including in the residence halls, at meals and activities, and during free time. UAH student counselors have received spacial training for the BEST Experience residential program.
For specific program information, please call director, Dr. Jennifer English, or assistant director Jacob Kerstiens at 256.824.6877.
---
You may also be interested in: