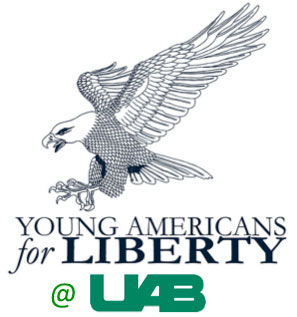 HUNTSVILLE, Ala. (March 20, 2014) - Chargers for Sustainability, a student-run organization at The University of Alabama in Huntsville (UAH), is partnering with UAB's Young Americans for Liberty to offer "Sustaining Liberty: Free Markets and the Environment," a spirited debate about the roles of state and federal government in the areas of food security, property rights, clean air and water, and sustainability.
The event, which will take place in UAB's Blazer Hall on Tuesday, April 8, from 6:30 to 8:30 p.m., will feature panelists Gary Johnson, former Governor of New Mexico and 2012 presidential candidate; Stacie Propst, Executive Director of GASP; Cole Walker, Chairman of EDT Energy; and a representative from Collegians for a Constructive Tomorrow. Chargers for Sustainability's Haley Hix will serve as moderator.
"Not only does this further establish UAH as a leader in sustainable initiatives in the state," says Hix of the debate, "but we also hope it will encourage students to think more deeply about these topics to identify problems and formulate solutions for our university and our community."
A social reception with Gary Johnson will immediately follow the panel discussion, and will be held at Das Hous in downtown Birmingham. Student admission is $10 at the door with a school ID.
---
You may also be interested in: