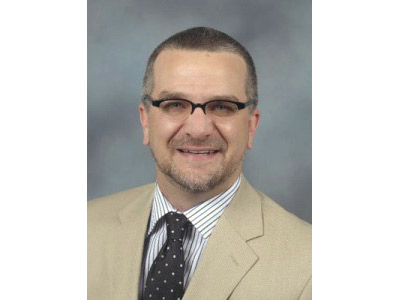 HUNTSVILLE, Ala. (Oct. 8, 2013) - Dr. Thomas Near will be giving a presentation entitled "Evolution on ice: climate change and biodiversity of antarctic fishes" on Tuesday, Oct. 8, at 7:30 p.m. in room 107 of the Shelby Center. The presentation is part of the Distinguished Speaker Series at The University of Alabama in Huntsville (UAH) and is being sponsored by UAH's Department of Biological Sciences.
Dr. Near, who is an Associate Professor of Ecology and Evolutionary Biology at Yale University, will be discussing his research on the use of phylogenetic hypotheses for studying patterns of speciation and adaptive radiation in groups of teleost fishes.
"We are delighted that Dr. Near, a leader in research on evolution and diversity, will be at UAH," says Dr. Debra M. Moriarity, Chair of the Department of Biological Sciences. "It's a wonderful opportunity to hear a nationally recognized researcher in this area."
Not to mention, Dr. Near's studies line up well with those already ongoing at UAH and the nearby HudsonAlpha Institute for Biotechnology. "We have several faculty here and at HudsonAlpha who study genetic and evolutionary changes in the genomes of various organisms," she says.
Case in point? Dr. Bruce W Stallsmith, Assistant Professor Ichthyology, who nominated Dr. Near for the Speaker Series. "Dr. Stallsmith studies fish similar to the ones Dr. Near studies," says Dr. Moriarity. "His work looking at climate change and its role in these processes is important for implications of change to all species."
But while Dr. Near's work might be of special interest to his fellow researchers, both at UAH and Hudson Alpha, the presentation is also a chance to for the community at large to learn more about the effects of climate change on our biodiversity.
Thus, like all events in the Speaker Series, Dr. Near's presentation is free and open to the public. It will also be followed by a reception in the Shelby Center Lobby.
---
You may also be interested in: