UAH graduate studies program sponsors popular three-minute thesis competition
HUNTSVILLE, Ala. (April 3, 2013) - The University of Alabama in Huntsville's (UAH) Graduate Studies Program will host two sessions of the Three Minute Thesis (3MT®) research communication competition on April 5 and April 12.
The Master's Student Competition will be held on Friday, April 5 at 4 p.m., in the Shelby Center for Science and Technology room 109. And, the Ph.D. Student Competition will be held on Friday, April 12 at 4 p.m., in Morton Hall. The contests are free and open to the public.
Contest winners have the potential to win $400 in cash prizes at each competition. A panel of judges will determine the recipient of the $300 first place prize, and the recipient of the People's Choice Award will receive a $100 prize by receiving the most votes from the audience.
The three-minute public speaking exercise assists masters and Ph.D., students in developing academic presentation, and research communication skills, and supports students' efforts to concisely explain their research projects in layman's terms for a non-specialist audience. The Three Minute Thesis (3MT®) competition was developed by The University of Queensland (Australia).
Immediately following the event refreshments will be served. For more information, please visit the website http://tinyurl.com/ch46844 or email jlm0057@uah.edu.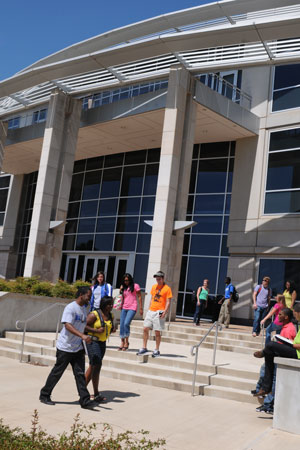 ---
You may also be interested in: