UAHuntsville 'gets on mark' for 2013 Just Move It! wellness initiative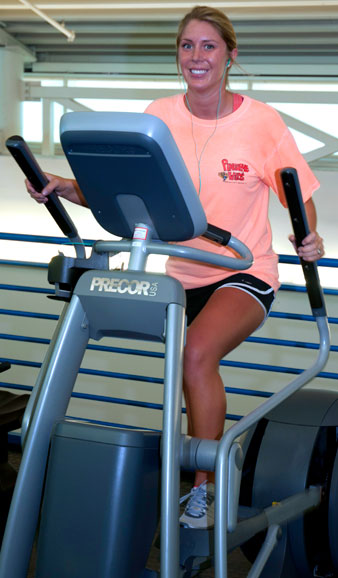 HUNTSVILLE, Ala. (January 2, 2013) — Get on your mark. Get ready …. Get set. Go!!!

Just Move It! season eight will officially begin on the campus of The University of Alabama in Huntsville (UAHuntsville) on Monday, January 28.

Just Move It! (JMI) is UAHuntsville's 10-week fitness initiative that is open to all faculty, staff, students, and alumni. JMI encourages the university community to get up and get moving and to adopt healthy lifestyle behaviors, all in an effort to improve the health and fitness of our campus community. Participants set personal exercise goals and track their progress online.

Last fall the university got an "A+" for its campus fitness program. Fitbie, a new interactive fitness site and wellness channel on MSN.com. ranked UAHuntsville with 19 other colleges in the country as one of "The 20 Fittest Colleges in America." To view UAHuntsville's ranking on the Fitbie web site, please visit http://fitbie.msn.com.

The programs that helped UAHuntsville receive the national accolade from Fitbie "are the land and water exercises," according to Draunta "Dee" Nicovich, a certified fitness instructor in the university's Professional and Continuing Studies-Health and Physical Education (HPE) Department.

She teaches several fitness classes for HPE including deep-water workout, hydro fit and aqua boot camp.

Nicovich said water exercises are very important to people over 40 and people who have arthritis, and bone and joint pain. "Exercising in water has amazing benefits," she said. "Water moves the third fluid, which is the fluid between the cells, which speeds repair. Exercising just 30 minutes a day— either consecutively or in 15 minute intervals is beneficial to your health." Additionally, "boomeritis" a medical term for sports injuries suffered by baby boomers can be avoided by remembering to "train — don't strain," she said.

Nicovich noted that a sedentary lifestyle is like a death sentence for mature adults and young people as well. "If you don't use it, you will lose it. Sedentary activities include watching television, playing video games, and computer use for much of the day with little or no vigorous physical exercise. A lack of physical activity is one of the leading causes of preventable death worldwide."

JMI 2013 will run through Sunday, April 7. There will be a lot of give aways, and planned activities to help participants have fun while getting fit. There will also be a 5K Training Program for participants who are interested in running a 5K race. Health and wellness activities may be viewed here http://uah.edu/jmi/jmibonuspoints.html or Facebook: www.facebook.com/UAHPCSTwitter: @UAHPCS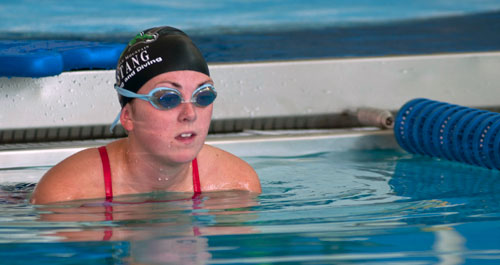 UAHuntsville will once again participate in Scale Back Alabama. The statewide weight-loss contest will begin weigh-ins the week of January 21. Please click on jmi@uah.edu or call to 256.824.6007 to learn more about signing up as a participant.

January 28th will be here before you know it! It's time to get your UAHuntsville JMI team together and get registered.
For more information
Joyce Anderson-Maples (256) 824-2101
maplesj@uah.edu
---
You may also be interested in: