World-renowned Oakwood Aeolians in concert for annual UAHuntsville M. L. King, Jr., commemoration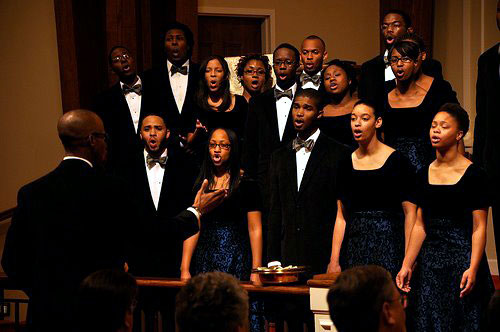 Courtesy of Oakwood University
HUNTSVILLE, Ala. (January 3, 2013) — The world-renowned Oakwood University Aeolians choir will be in concert for The University of Alabama in Huntsville (UAHuntsville) annual Dr. Martin L. King, Jr., Commemoration on Thursday, January 17.
The program will begin at 4 p.m., in the University Center Exhibit Hall. The event is free and open to the public. The Office of Multicultural Affairs, in conjunction with the Office of Diversity, sponsors the annual program.
The Aeolians were originally organized in 1946. Since then the choir has traveled nationally and internationally. Last summer, the Aeolians participated in the seventh World Choir Games and won the championship trophy in the "spiritual" category. The Oakwood group eliminated 15 other choirs in the competition for the honor. The Aeolians present a repertoire of choral music ranging from the Baroque era to the 20th century.
The choir competed successfully in a nationwide contest to become Friendship Ambassadors for the United States. Under the sponsorship of the Friendship Ambassadors Foundation of New York City, the Aeolians toured Romania and Great Britain.
More than 10,000 copies of the Aeolians album Oh Freedom have been sold. Other choir recordings include two joint concerts of the Aeolians and the UAHuntsville Wind Ensemble; both were aired on Public Broadcasting Service. The Aeolians have also made appearances on Good Morning America and The CBS Morning Show.
For more information about the UAHuntsville annual Dr. Martin L. King, Jr., Commemoration, please call the Office of Multicultural Affairs at256.824.2332.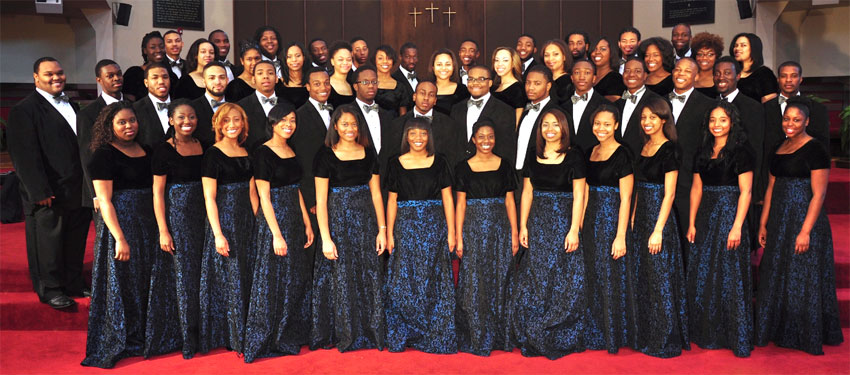 Courtesy of Oakwood University
For more information
Joyce Anderson-Maples, 256.824.2101
maplesj@uah.edu
---
You may also be interested in: