Homecoming 2012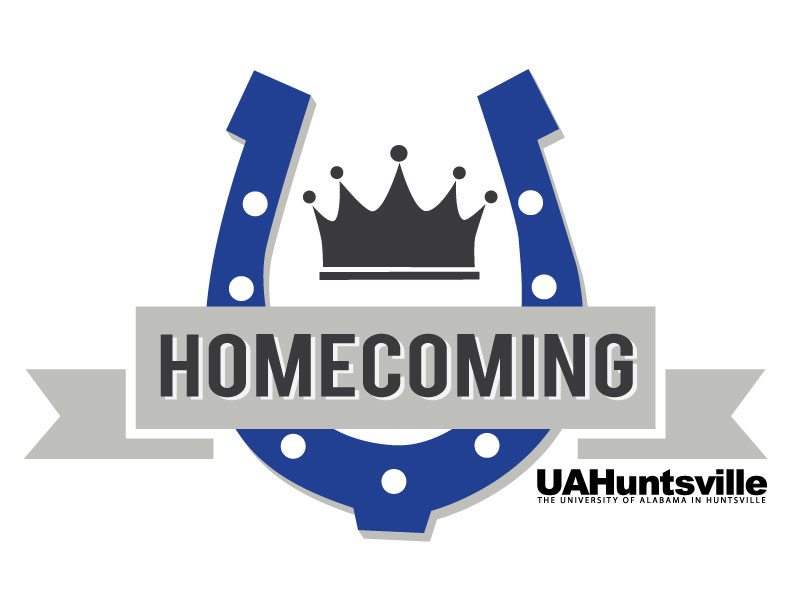 HUNTSVILLE, Ala. (October 2, 2012) — The University of Alabama in Huntsville (UAHuntsville) alumni will return to the university to join students, faculty, staff and friends in celebration of Homecoming Oct. 8-13.
"Meet Me At The Slab," the 2012 theme will set the tone for the crowning of the UAHuntsville Homecoming King and Queen, Paint the Town Blue Decorating Contest, a Homecoming parade, and campus competitions including Muddy Mayhem, Canned Creations, the Charger Stomp Step Show, and other events and activities.
The UAHuntsville community is invited to "Paint the Town Blue" to proudly show the Charger spirit. The entire campus should be covered in Blue and White decorations for the occasion.
Can Creations isa unique way for the UAHuntsville community to give back to the community. This year's event will take place on Tuesday, Oct. 9, 2012 from noon to 6 p.m., at The Slab (adjacent to the University Center). Participants compete in a friendly contest using non-perishable canned food items to create sculptures. The sculptures should represent not only the organization and department but also Charger Pride. The sculptures will be judged, prizes will be awarded and the canned goods collected by the competitors will be donated to the Food Bank of North Alabama. Volunteers will be needed to help load all the cans for delivery to the food bank after the event.
The Homecoming parade will be held on October 12 at Fraternity and Sorority Row at noon. All entries are encouraged to arrive by 4p.m., and the parade will start promptly at 5:30 p.m.
For specific information about UAHuntsville Homecoming 2012, please visit: this website for our schedule of events.
You may also be interested in:
For more information
Joyce Anderson-Maples (256) 824.2101
maplesj@uah.edu