Writing Center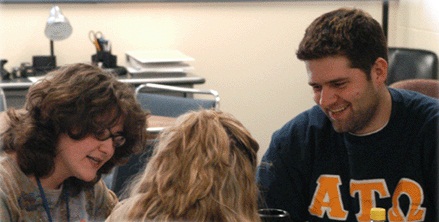 Writing Center
The primary mission of the Writing Center is to help UAH students become more confident and successful writers. They can help with analyzing assignments and tasks, addressing audiences appropriately, streamlining composing processes, strengthening focus and organization, and increasing control over language. They can also help students learn to become better editors by teaching improved proofreading skills.
Their objective is to help each client better his or her writing skills through peer consultations at any point in the writing process. Mentors also address global issues of planning, organization, focus, structure, explanation, support, and mechanics in individual writing assignments with the goal of familiarizing the writer with his/her own writing process.
They encourage writers to identify their most pressing concerns. Consultations are an opportunity to talk about these issues, or simply to get another perspective on the work-in-progress.
Visit the Writing Center for more information on what they do and how to schedule an appointment.