Charger Success 101
Charger Success 101 (FYE 101) is the course at the core of the UAHuntsville First Year Experience program, as a means for students to learn more about themselves in relation to university life. It is a one credit, graded course.
The Charger Success 101 course is focused on learning through active student engagement and participation, facilitated by highly-skilled instructors from all areas of campus. Specific topics covered in the required text, On Course, by Skip Downing, include: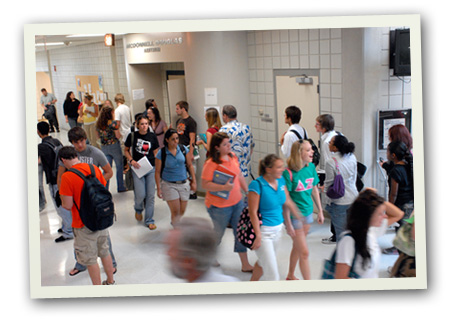 Accepting personal responsibility
Discovering self motivation
Mastering self management
Employing interdependence
Gaining self awareness
Adopting lifelong learning
Developing emotional intelligence
Believing in oneself
Building college-level study skills.
This course is a mandatory requirement for all freshmen in their first semester at UAHuntsville. Its primary goals are to foster a sense of belonging, promote engagement in the academic life of the university, and to articulate the expectations of being a fully-involved university student. In addition, the course will assist students to develop and apply critical thinking skills, as well as to help students clarify their academic goals and eventual career direction.