College of Engineering - Dean's Welcome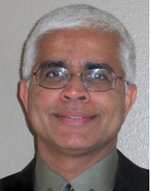 I am delighted to welcome you to the College of Engineering at The University of Alabama in Huntsville. UAH became an independent campus within The University of Alabama (UA) System in 1969 and is administered by The University of Alabama System Board of Trustees. The College of Engineering, established as an independent College in 1981, is the largest of five Colleges on the university campus. UAH is the anchor tenant in Cummings Research Park, the 2nd largest research park in the U.S. and home to many Fortune 500 companies. NASA's Marshall Space Flight Center and the Redstone Arsenal are located across from our campus.
In 2010, both our undergraduate and graduate student enrollments grew to nearly 1800 and 600, respectively. Since 2006, our overall enrollment has increased by 18% largely due to the recruiting efforts by our college staff and faculty working closely with the Office of Admissions and the School of Graduate Studies. We are organized across five academic departments:
Chemical and Materials Engineering (CME)
Civil and Environmental Engineering (CEE)
Electrical and Computer Engineering (ECE),
Industrial Systems Engineering and Engineering Management (ISEEM)
Mechanical and Aerospace Engineering (MAE)
We offer eight ABET-accredited undergraduate engineering degree programs in: aerospace, chemical, civil, computer, electrical, industrial and systems, mechanical, and optical engineering
One unique aspect of our programs that we are proud of is the opportunity for our students to participate in numerous clubs and organizations including the Concrete Canoe competition, Moon Buggy, SAE Formula car, University Student Launch Initiative (USLI), and many more. Our programs offer internship and co-op opportunities as well, making our graduates highly competitive.
As part of our graduate program, we offer a challenging and research intensive MS and Ph.D. degree options in the areas of civil, computer, electrical, mechanical, industrial and systems engineering, materials science, optical science and engineering, and biotechnology science and engineering. Our faculty research spans the areas of materials synthesis and transport properties, structural and geotechnical engineering, environmental and water resources, transportation systems, computing systems, networks, biometrics, signal processing, industrial and systems engineering, propulsion, combustion and fluid dynamics, solid mechanics and controls, etc.
Our faculty and students interact with several research Centers including the Center for Applied Optics, Propulsion Research Center, and the Rotorcraft Systems Engineering and Simulation Center.
Our faculty of highly accomplished educators and scholars with national and international renown includes 4 Fellows of ASEM, 3 Fellows of ASCE, 3 Fellows of ASME, 2 APS Fellows, 1 OSA Fellow, 1 IAE Fellow, 1 SEM Fellow, 1 TMS Fellow, and 2 NSF CAREER award recipients.
We are proud of our alumni. Some of our outstanding alumni include:
Dr. Virginia Kobler, our first female Ph.D. recipient (Industrial Engineering, 1979)
Dr. Jan Davis, former NASA Astronaut and VP for Jacobs Engineering Group (Ph.D. Mechanical Engineering, 1985),
Dr. Marc Bendickson, CEO of Dynetics (Ph.D. in Electrical Engineering, 1980)
Dr. Don McDaniel, former VP for Lockheed Martin (Ph.D. in Industrial Engineering, 1975)
Dr. Werner Dahm, Chief Scientist of the US Air Force (B.S. in Mechanical Engineering, 1978),
Dr. Robin Buckelew, Director of AMRDEC Simulation Laboratory (Ph.D. in Industrial Engineering, 1994),
and many more!
Enjoy your tour of our website and if your travels bring you to Huntsville, be sure to visit the College of Engineering at UAH.
Shankar Mahalingam
Dean