Chairman's Message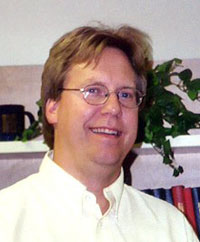 Robert Lindquist
Professor and Chair
Electrical and
Computer Engineering
Email: ece@eng.uah.edu
Welcome to the Department of Electrical and Computer Engineering on the Internet!
The Department of Electrical and Computer Engineering is the largest department at the University of Alabama in Huntsville. Because of our size, we can offer an excellent richness and diversity of educational experiences. Please visit our main page for details of our teaching and research programs. The Department offers courses and programs across the compass and spectrum of electrical and computer engineering. The Department's curricula are specifically designed to enable you to tailor your programs to suit your individual needs by selecting appropriate courses, from computer, electrical, and optical engineering programs.
Our World Wide Web page offers you the ability to explore all aspects of our department. Not only do we have detailed information about the courses and programs we teach, but we also have many pages describing the world-class research efforts by our faculty. We intend to keep this site on the cutting edge of educational technologies. You will find almost any information you need. However, if you find something missing, please let us know about it and we can help you further!