PowerSave Campus Network
Who are we?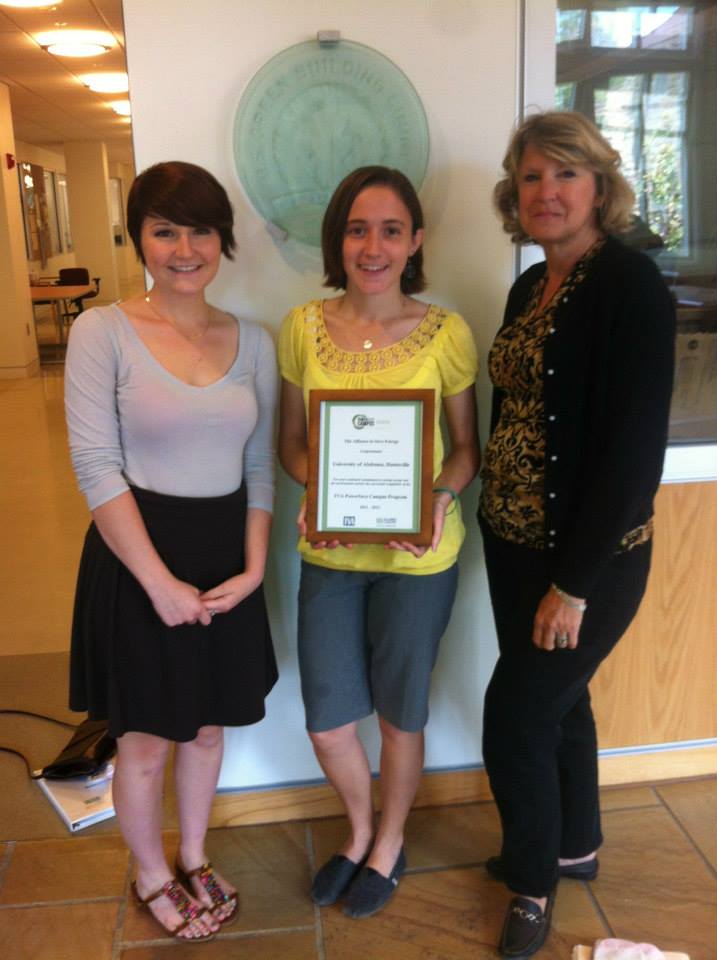 Above: Interns Haley and Alex with stakeholder, Dr. Kate Leonard.
UAHuntsville's Summer PowerSave Team consists of a group of two student interns who are guided under a team of stakeholders. Our goals are to realize measurable energy savings, to promote enery efficiency outreach, to infuse energy efficiency concepts into academic curricula, and to support green workforce development.
Upcoming Event: Switch: To a Smarter Energy Future
Is fracking polluting our water? How dangerous is nuclear? Will we run out of oil?
Can we clean
up coal? Will renewables power our future?
Get the straight answers to today's most important energy questions in Switch,
the acclaimed
new documentary.
To kick off

Energy Awareness Month

, PowerSave will screen Switch on October 1st, at 6PM in the Chan Auditorium.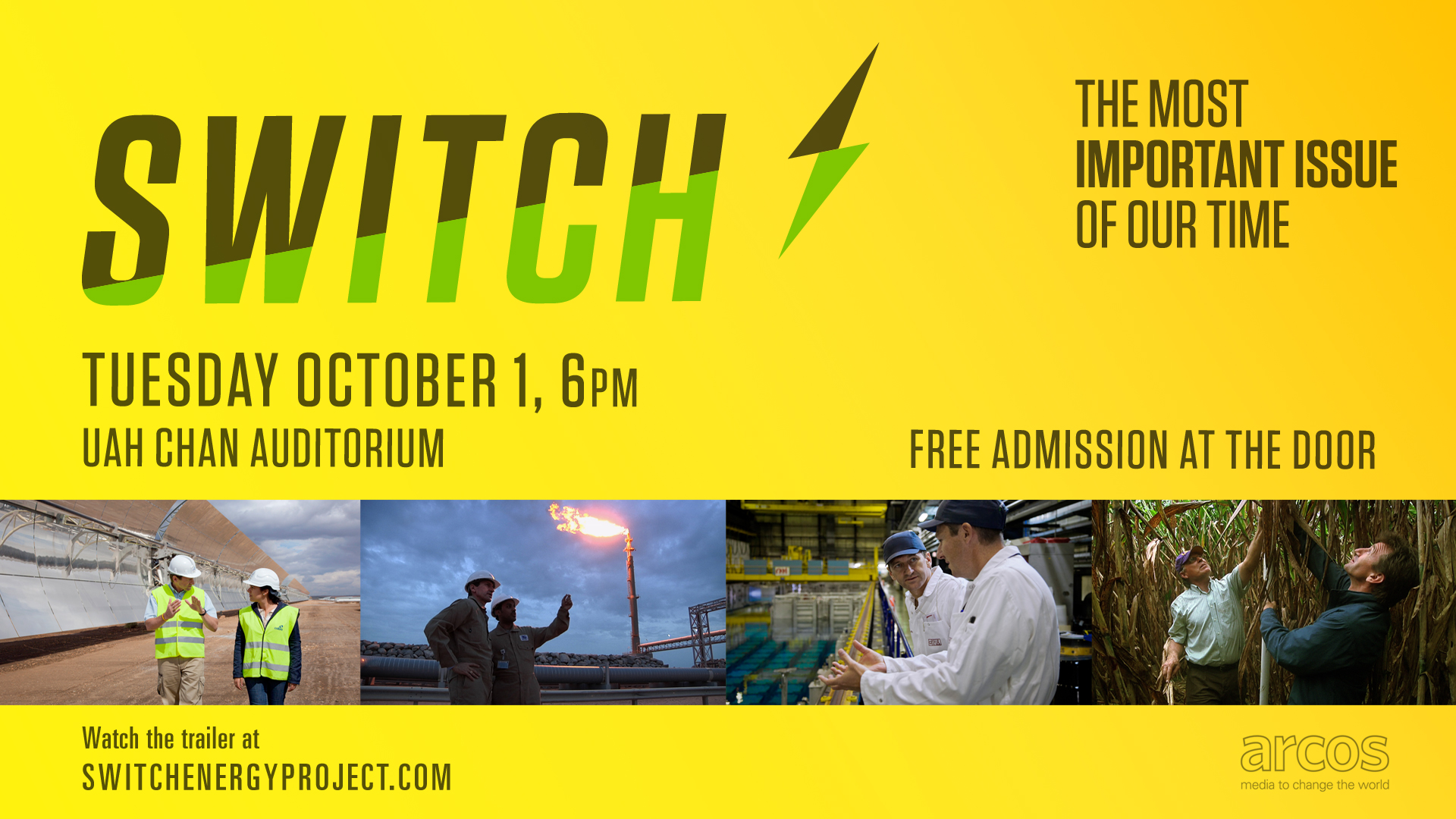 Our Monthly Newsletter
Spring 2012 Editions
Jan 2012 Feb 2012 March 2012 Energy Competition Edition April 2012 May 2012
Summer 2012 Editions
Winter 2012 Editions
Sep 2012 Oct 2012 Nov 2012 Dec 2012
Spring 2013 Editions
Jan 2013 Feb 2013 Chargers Unplugged 1 Chargers Unplugged 2 March 2013 April 2013 May 2013
Summer 2013 Editions