Office of International Engagement
Message from the Director & Assistant Provost for International Engagement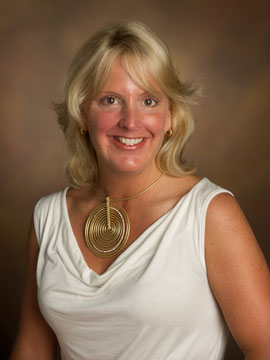 Welcome to the Office of International Engagement at UAH!
We live today in a tightly woven, technologically changing, highly connected world – in which we face issues of environmental change, technological advances, cybercrime, health and disease, access to clean water, and more. These borderless challenges can best be solved – can perhaps ONLY be solved – through international cooperation. And universities have a vital role to play in addressing them. As the American Council on Education (2012) says,
"One of the fundamental duties of U.S. higher education is to prepare students for productive and responsible citizenship. In the early 21st century, this means preparing students to live and work in a society that increasingly operates across international borders. Graduates must possess intercultural skills and competencies to be successful in this globalized world, and higher education institutions must commit to helping students achieve these outcomes."
At UAH, we are committed to preparing our students, faculty and staff for leadership and success in today's globally interconnected world.
Sincerely,
Susan Steen, Ph.D.