International Student and Scholar Services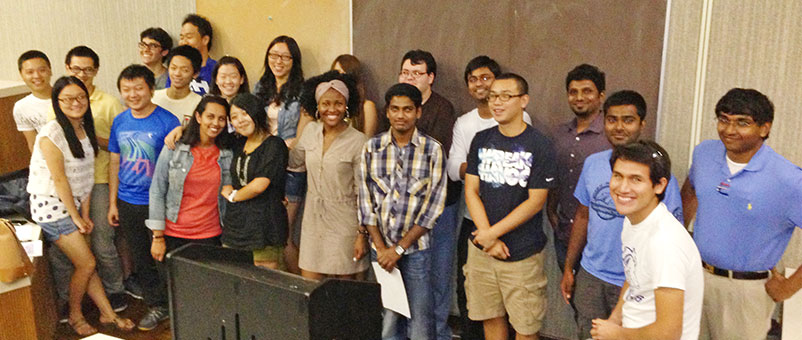 SERVICE, COMMITMENTS, AND RESPONSIBILITIES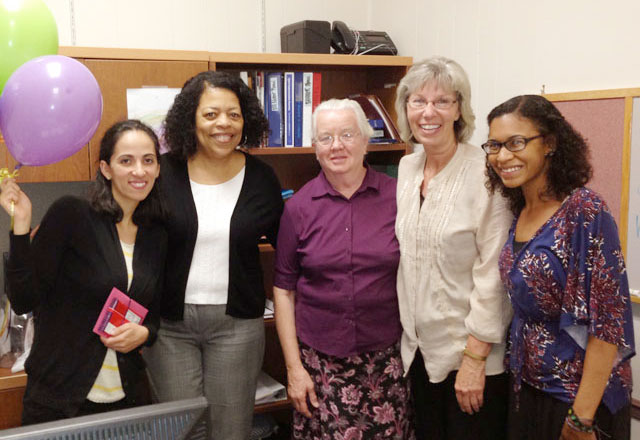 The International Student and Scholar Services is a committed advocate for the University of Alabama in Huntsville's international community and provides a safe and confidential setting where individuals can receive assistance regarding their needs and concerns. Our primary responsibility is to assist F-1 students, UAH-sponsored J students and scholars, and individuals sponsored by UAH for employment purposes and their dependents with the myriad of processes required to be enrolled as a student or hired as an employee of UAH.
We recognize the importance of balancing responsibility to the institution; to international students, faculty, and scholars; and to the appropriate government agencies. To that end, we strive to be a buffer between UAH-sponsored employees, researchers, and students and a highly complex government bureaucracy.
We ensure the university is SEVIS compliant and that F students and J students and scholars have appropriate information and guidance necessary to maintain their status in the U.S.
Our many services include:
Overseeing the J Exchange Visitor Program, which facilitates the ability of students and scholars to do research or study at UAH in J status.
Preparing immigration paperwork for foreign national employees who require sponsorship to be eligible to work at UAH.
Ensuring that the university is compliant with the Department of Labor and USCIS when sponsoring employees to work for UAH.
Promoting an increased understanding of the immigration system and multiple immigration classifications of UAH students, scholars, and faculty among the campus community and providing relevant information, guidance, and resources as needed.
Advocating for international students, faculty, and staff and supporting other campus offices to ensure that the needs of the international community are considered when implementing university policies.
LOCATION
Madison Hall 137
QUESTIONS
WALK IN ADVISORY HOURS
Monday 10:00 a.m. - 12:00 p.m. (noon)
Tuesday, Wednesday, and Thursday 1:30 p.m. - 4:00 p.m.
APPOINTMENTS
To make an appointment outside of these times, call or email an advisor with the specific times and dates you are available. An advisor will confirm the day and time by email or phone.
About UAH
UAH is located in the heart of Huntsville, Ala., also known as the Rocket City! Our 400-acre campus is home to five colleges – Liberal Arts, Engineering, Nursing, Science, and Business Administration – offering over 80 areas of study. And as a tier-one research university, we have more than a dozen research centers, as well as numerous labs and facilities, to allow our students to get hands-on experience in the field of their choosing. But unlike many other, larger research universities, at UAH you won't get lost in the crowd. Our small class sizes and low faculty-to-student ratio ensures personalized attention, while our Student Success Center provides the resources you need to succeed inside the classroom and beyond.
And thanks to our vibrant campus life, there's plenty of space for you to fit in – and stand out – no matter what your interests. UAH is home to over 120 student-run organizations, six sororities and six fraternities, and many popular annual events that bring the campus community together on a regular basis. We also have 14 NCAA teams, including the only NCAA ice hockey team in the South, in addition to plenty of intramural and club sports. And you'll feel right at home in one of our five staffed residence halls, all within easy walking distance of the University Fitness Center, our awesome on-campus dining options, and our state-of-the-art student center.
About Huntsville
Known as the Rocket City because of the important role we played in our nation's earliest space missions, Huntsville and surrounding Madison County is home to over 300,000 residents. And just as you'd expect for a city our size, we have an abundance of shopping, dining, and entertainment options. Moreover, our location in the Tennessee Valley means that there's no shortage of outdoor recreation. We're also blessed with a robust economy thanks to important area employers like the Redstone Arsenal, NASA, the HudsonAlpha Institute for Biotechnology, and Cummings Research Park.
Yet despite Huntsville's growth over the years from a quiet agricultural town to a high-tech business hub, we've managed to retain our small-town charm and relaxed pace of life. In short, Huntsville offers its residents a great place to live, work, and play – which is why so many UAH students decide to make the Rocket City their permanent home after graduation.