Welcome
Welcome to Facilities & Operations! We are responsible for meeting the University's ever-changing needs in planning, design, construction, operations, and maintenance for facilities, grounds, and utilities and in providing a safe and secure environment. Our group of over 150 professional staff members provides essential services that keep the campus's 30+ buildings and 350 acres functioning efficiently while contributing to the campus aesthetic. Our employees include talented crafts people, skilled professionals, and highly qualified support personnel who are here to make campus a comfortable and safe place to study, work, live, play, or just visit.
Facilities and Operations publishes this handy Guide to Services which summarizes key functions and responsibilities of each area within the department.
To learn more about our organization and the services offered, please visit the links on the left for more information about the department. While we work diligently to make improvements in our facilities and in the effectiveness of our operation, we ask that you, our customers, help us identify opportunities where we can better serve your needs.
We are committed to providing outstanding support to UAHuntsville students, faculty, staff, and guests. Please let us know what we can do to serve you.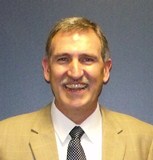 Michael Finnegan
Associate Vice President
Facilities & Operations
---
UAH Holiday Shutdown - December 2013
The UAH holiday shutdown period will officially begin at 5:00 p.m. on Friday, December 20. Please review the "Steps for the UAH Holiday Shutdown" guide to prepare your area for the shutdown.
Thank you for all you do in reducing energy waste and promoting safety at UAH. If you have any questions, don't hesitate to contact the Facilities and Operations Department.
---
Facilities and Operations "Structures" Newsletters
Check out the latest Facilities and Operations "Structures" newsletter for exciting information on what is happening with F&O:
---