Who We Are & What We Do
2013-2014 ACE Executive Board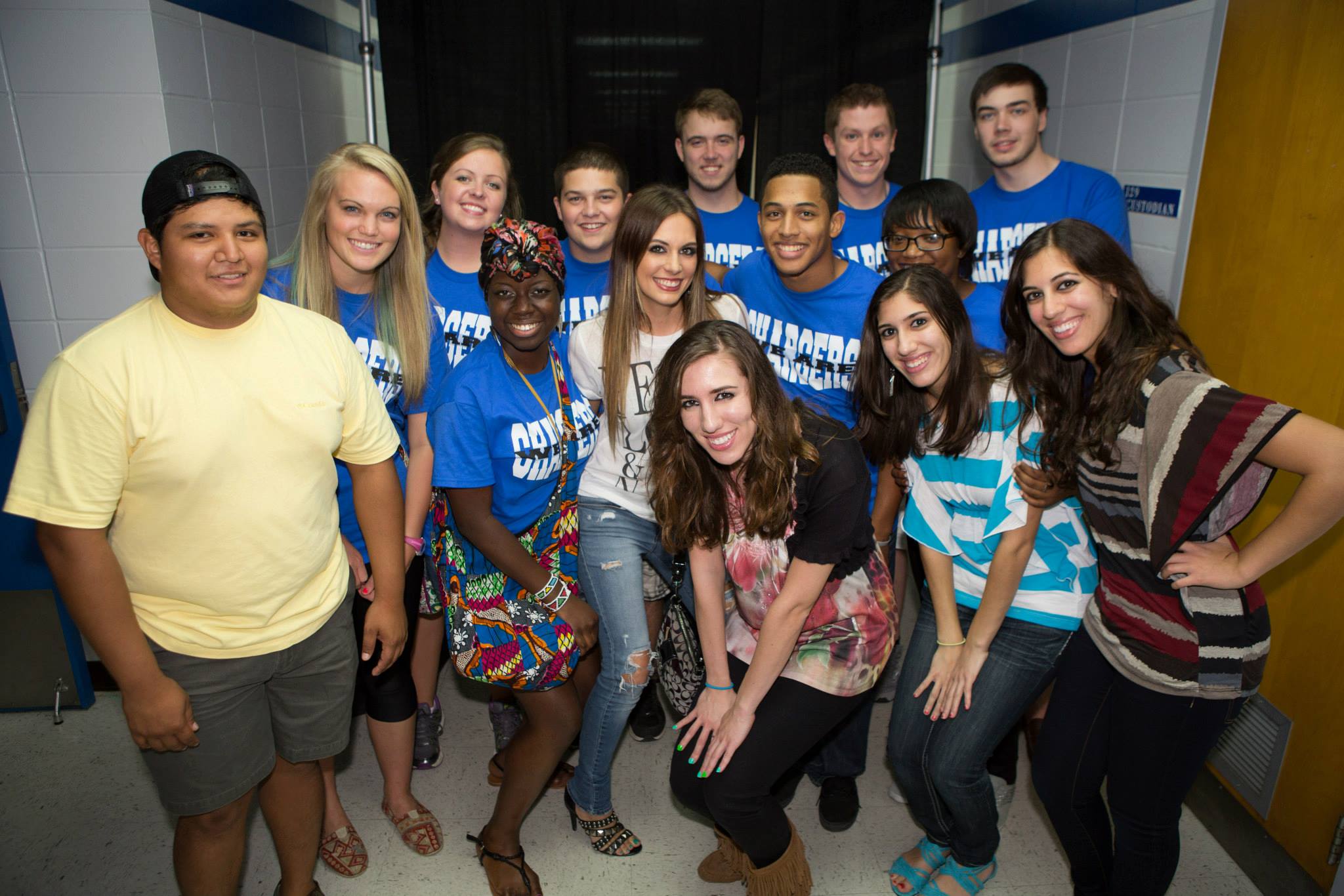 President: Hadeal Musa
Entertainment Co-Chairs:
Anthony Moreno & Loretta Idowu
Graphic Design:
Travis Kitchens
SNL Co-Chairs: Hannah Kirsopp and Jessica Lockett
Spirit & Tradition: Kyle Shikore
Social Media Chair: Libby Barber
Volunteer Chair: Jordan Bradley
Committee Descriptions
• CU Sounds: A great way to showacse student talent and an occasional local artist or up and coming acoustic or spoken word performance. Each Friday evening, the Charger Union turns into a coffee house feel and some of our very own Chargers take the stage to entertain.
• Entertainment: Like live music? Love to laugh? Looking to be entertained? You won't want to miss one of these events! The Entertainment committee is responsible for live entertainment including hypnotists, comedians, concerts, lectures, and open-mic nights.
•
Recreation and Leisure:
Want to be out and about on campus? Need to get away for a day? This committee provided interactive opportunities on campus as well as trips to theme parks, sporting events and other day trip destinations.
• Saturday Night Live (SNL): Looking for something to do on campus over the weekend? This position is responsibile for organizaing events every other Saturday for students to enjoy. Programs vary and will not only highlight genres covered by exisiting committees but will add in some new ideas as well!
•
Spirit and Traditions:
Responsible for spreading spirit through a number of tradition events including, Week of Welcome (W.O.W.), Homecoming, Late Night Breakfast and Spring Fling.