Warmest Greetings from The Office Of Multicultural Affairs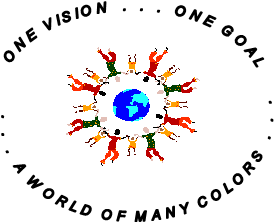 With excitement and great anticipation the Office of Multicultural Affairs (OMA) invites you to attend upcoming programs and activities for the academic year. Programs and activities are designed to create greater diversity and cultural awareness for administrators, faculty, staff, students and our surrounding communities.
We are committed to improving the cultural and social awareness of the University, by providing enriching programs that offer cross-cultural perspectives and create mutual opportunities for exchange. With that in mind, OMA brings nationally renowned speakers and entertainment to the UAH community to facilitate interactive workshops, forums, enrichment seminars, meetings and symposiums. Participation in activities is encouraged to create inclusive environments for all constituents as we move forward in our University's mission to expand globally.
Our students come from all points of the globe seeking new knowledge and imparted life experiences from our faculty and staff. This intercultural exchange is dynamic and tends to promote UAH's commitment to diversity because "there is only one race—the human race: everything else is just culture."
Our sincere desire is to work to develop a broader understanding of the world in which we live and contribute to the educational experience of our UAH community as a whole.
To our community partners, students, faculty and staff, your presence indicate your support of the importance of gaining greater self-understanding. Learning to appreciate individual similarities and differences, and enhancing feelings of engagement creates belonging and loyalty for our beloved community.
To our students, faculty and staff, we sincerely hope that your sojourn at UAH will be a most pleasant experience. We offer our services to assist you and wish for you the very best in this universal quest for enlightenment.
KIMBERLY CRUTCHER-WILLIAMS
301 Sparkman Drive
Madison Hall, Room 108
Phone: 256-824-2333
Fax: 256-824-7236
E-mail: oma@uah.edu
Join us on facebook: oma@uah.edu
"There Is Only One Race--The Human Race: Every Thing Is Just Culture."