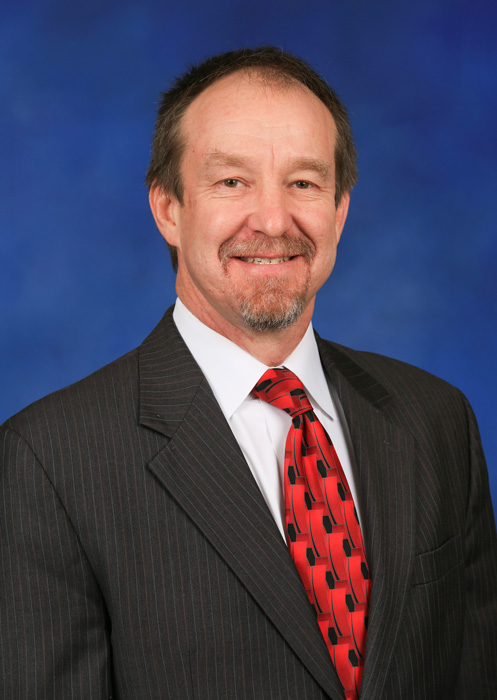 HUNTSVILLE, Ala. (March 11, 2014) - The US Army Aviation and Missiles Research, Development, and Engineering Center (AMRDEC), the Marshall Space Flight Center (MSFC), and the University of Alabama in Huntsville recently conducted a series of technical interchange meetings (TIM) to review on going collaborations and areas of mutual interest.
AMRDEC and MSFC have a rich history in working together with several joint projects and laboratories stemming back to the founding of the MSFC from the Army Ballistic Missile Agency (ABMA). Examples include a joint Microfabrication Laboratory in place since the mid-1980s, logistics engineering practices and tools shared between the organizations, and joint purchasing of missile propellants.
Dr. Phillip A. Farrington, UAH professor of Industrial & Systems Engineering and Engineering Management, has been hosting the meetings as part of a grant from MSFC. "We are working to expand collaboration between AMRDEC, MSFC and UAH in engineering programs, production engineering and logistics," said Dr. Farrington. "As part of that, we are trying to identify ways that UAH can collaborate on projects that are of interest to both the AMRDEC and MSFC."
The recent TIMs reviewed several areas of common interest and focused on logistics, production, system engineering, reliability, Software and sensors. Several existing relationships were reviewed and new areas considered for the establishment of collaborations. Additive manufacturing, or 3-D printing, had a high level of interest for AMRDEC, MSFC and UAH. In addition, joint interest in composites, supply chain management and nondestructive evaluation (NDE) was also identified among all three groups. The organizations have worked on several past projects in these areas and future projects are likely.
Dan Beck, AMRDEC associate director for production and sustainment, sees future benefits from the gatherings, which have been held at UAH's Shelby Center for Technology.
"Several relationships are going to occur as a result of these meetings and we're going to end up working together on digital manufacturing," Beck said. "We're going to end up eliminating our overlap, and we're finding out how we can complement each other's capabilities."
Michael Watson, MSFC Chief Engineers Office, System Engineering Management Office, sees these TIMs as a good venue to keep the relationship between AMRDEC, MSFC and UAH fresh and vibrant. "We have had some great discussions in our TIMS this fall and winter. We have several good relationships and they have strengthened our ability to work together."
AMRDEC, MSFC and UAH are excited about the relationship that they have and the continued emphasis on collaboration. Leveraging the technical skills and experience in these organizations provides a great benefit locally, regionally and nationally.
---
You may also be interested in: