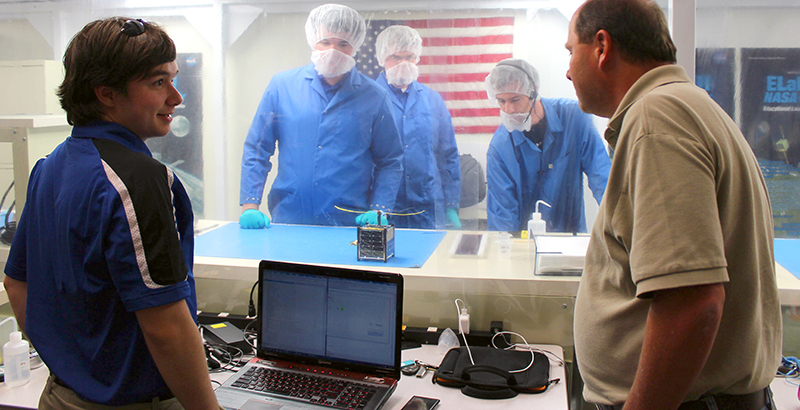 HUNTSVILLE, Ala. (July 25, 2013) - The Mission Readiness Review of ChargerSat 1, The University of Alabama in Huntsville (UAH) Space Hardware Club's CubeSat project, is complete, and the team is clear to complete the final touches to the satellite. ChargerSat 1 is an approximately 4-inch cube weighing 2.2 pounds. The satellite will survive six to 24 months in space before it re-enters the atmosphere.
Thirteen civilian satellites will fly on the rocket, and each is participating in the meeting in California.
Upcoming is launch integration, where the satellite is put into the rocket. The satellite is scheduled to launch Oct. 30. Once the satellite is in orbit, the Space Hardware Club will talk directly to it from the UAH Engineering Building.
---
You may also be interested in: