UAHuntsville research could improve reliability of identifying crime suspects
HUNTSVILLE, Ala. (July 18, 2011) - It sounds like the makings of a gripping film noir - a man is convicted of a crime based on eyewitness testimony, only to have his sentence overturned when the eyewitness identification is proven to be faulty.
But far from being the plot of a Hollywood movie, false convictions based on faulty eyewitness identification is an alarmingly common occurrence in our criminal justice system.
Why? It's hard to say.
There are two main types of identification that are used: show-up and lineup. With show-up identification, the eyewitness is shown one person at a time, whereas with line-up identification, the eyewitness is shown several people at once. Yet although show-up identification is used more than lineup identification, it is considered by many to be less reliable. But are line-ups are any better? As of yet, there's no definitive way to know, says Dr. Jeffrey Neuschatz, an associate professor of psychology at UAHuntsville.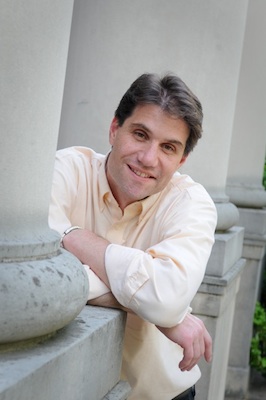 Image of Dr. Jeffery Neuschatz
"There's very little research on show-ups, and what's done suggests that show-ups are more biased," says Neuschatz. "But I'm not convinced by the data."
He resolved to address the gap in the literature by not only applying the old platitude that two heads are better than one, but improving upon it. He decided to partner with two other colleagues from across the country, Canisius College's Dr. Charles A. Goodsell and University of Oklahoma's Dr. Scott Gronlund, to study "whether show-ups really are more biased, and if not, whether they're better or worse than lineups." The three then applied for - and were awarded - a three-year grant from the National Science Foundation (NSF) to carry out their research project, entitled "Collaborative Research: Show-ups vs. Lineups: A Comparison of Two Identification Techniques."
Exactly how these three scholars from disparate parts of the country came to be working on the same project takes some untangling. Neuschatz, who got his master's from SUNY Cortland before earning his Ph.D. from SUNY Binghamton, shared a professor with Goodsell, who was at SUNY Cortland as an undergraduate student. Goodsell then went on to earn his master's from UAHuntsville, where Neuschatz would end up teaching, and his Ph.D. from the University of Oklahoma - the same school where Gronlund was working on his Ph.D. That convoluted nexus eventually resulted in the 2008 publication of a paper, authored by the three, entitled, "The Effect of Mug Shot Commitment and Choosing on Line-Up Performance in Young and Older Adults." And that paper, in turn, formed the foundation for the group's collaborative proposal to the NSF.
However, to actually get the grant, says Neuschatz, "I thought we were going to have to come up with a more theoretical approach to exploring this issue, including modeling the behavior data." That's where Gronlund and Goodsell could help. "I knew Gronlund and Goodsell knew how to do the modeling, so I asked them to get involved with that aspect," he says. "That way, I could come up with the behavioral aspects and they could do the modeling so that we could see the different mechanisms involved in identifying people."
Once they finalized the approach, the trio began the proposal process. "We started working on it in February of 2010 and we submitted it in August of 2010," says Neuschatz. Helping them was Stacy Wetmore, a UAHuntsville master's student who will be pursing her Ph.D. from the University of Oklahoma. "I learned quite a bit about the proposal process," says Wetmore. "Not many students get a chance to work on such an in-depth proposal for the NSF. It took quite a while!"
The group's proposal was just one of 11 that were ultimately accepted by the NSF, which received a total of 130 proposals. The three-year grant began June 1,of this year and will fund three phases of research involving four experiments.
The first phase will be dedicated to developing the stimuli and will form the basis of the first three experiments. In essence, explains Neuschatz, it will consist of "a video of someone robbing a bike shop." Once that is completed, the second phase will begin, wherein thousands of people - "from UAHuntsville, from the University of Oklahoma, from Canisius College, and from the Internet" - will watch the video and try to identify the criminal based on either a show-up or a lineup. The fourth experiment will be similar, says Neuschatz, but "we'll use other manipulations like clothing bias. Does that influence their choice? We think it will be more exaggerated in a show-up, so we will need to make different stimuli in which the clothing worn by the people is varied." The third, and last, year of the project will be dedicated to modeling the data.
The ultimate goal, says Wetmore, is to "identify the best practice that could be used in eyewitness identification."
If the group is able to accomplish this, they may one day be able to influence public policy. After all, says Neuschatz, "I think the reason everyone who does this kind of research is to inform public policy and public opinion."
For the time being, Neuschatz knows their focus needs to be on the short-term rather than the long-term. "Although it would be nice if we could come up with a set of procedures to make eyewitness identification unbiased," he says. "My immediate goal is to see what's going on before we make any suggestions about how people ought to do these things."
For more information,
contact Ray Garner
256.824.6397 (256.UAH.NEWS)
ray.garner@uah.edu">ray.garner@uah.edu