John Allison, president and CEO of the CATO Institute to lecture at UAHuntsville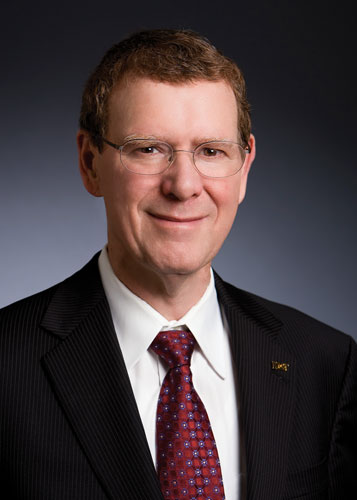 HUNTSVILLE, Ala. (January 9, 2013) — John A. Allison, president and CEO of the CATO Institute will lecture at The University of Alabama in Huntsville (UAHuntsville) in February.

Allison will give the keynote address for the UAHuntsville College of Business 2013 Koch Distinguished Speaker Lecture Series on Tuesday, February 12, in the Chan Auditorium. Allison's talk "The Financial Crisis and the Free Market Cure," will begin at 5:30 p.m., and is free and open to the public. Registration for the lecture is requested but not required: uah.edu/cba.

Before joining Cato, Allison was chairman and CEO of BB&T Corporation, the 10th largest financial services holding company in the United States. During his tenure as CEO from 1989 to 2008, BB&T grew from $4.5 billion to $152 billion in assets. The Harvard Business Review recognized Allison as one of the top 100 most successful CEOs in the last decade. BB&T entered the greater Huntsville area in 2009. Allison's visit to the UAHuntsville campus is co-sponsored by BB&T Corporation.

Allison's awards and honors include the Corning Award for Distinguished Leadership, induction in the North Carolina Business Hall of Fame, and a Lifetime Achievement Award from American Banker. He is a former distinguished professor of practice at the Wake Forest University School of Business, and he serves on the board of visitors at Wake Forest, Duke, and UNC-Chapel Hill business schools.
---
You may also be interested in: