John Christy gets award for science research, education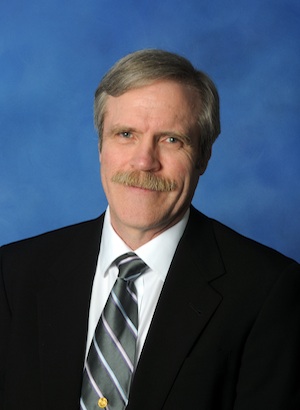 HUNTSVILLE, Ala. (Oct. 12, 2011) - Dr. John R. Christy, professor of atmospheric science and the director of the Earth System Science Center at The University of Alabama in Huntsville, has been named the winner of the 2011 Quest For Excellence Award by Sci-Quest Hands-on Science Center.
Sci-Quest focuses its awards on science research and education and the 2011 awards recognize members of the scientific community for outstanding science research and education and who use the principles of science in pursuit of exploring and increasing our understanding of the world and universe.
Dr. John R. Christy, has conducted research into global climate issues since 1987. UAHuntsville's Earth System Science Center is one of the largest and most productive research centers in the nation, according to the National Science Foundation and the Chronicle of Higher Education.
Dr. Christy is also Alabama's state climatologist, and has served on five National Research Council panels or committees and has performed research funded by NASA, NOAA, DOE, DOT and the State of Alabama.
In 2003 he served on the panel that drafted the American Geophysical Union's official statement on climate change.
The 2011 Quest for Excellence Awards will be presented on Oct. 21 at the Mad Scientist Ball, an annual fundraising event to benefit Sci-Quest. Tickets to the Mad Scientist Ball are on sale for $50 per person. To purchase tickets, call 256-837-0606, ext. 252 or email reservations@sci-quest.org.
For more information about the Quest for Excellence Awards, visit www.sci-quest.org.

For more information,
contact Ray Garner
256.824.6397
(256.UAH.NEWS)
ray.garner@uah.edu