UAHuntsville offers Latino summer institute
The University of Alabama in Huntsville offered its first Latino Summer Institute recently. Middle school Latino students spent a week on the UAHuntsville campus, staying in residence halls as well as conducting hands-on activities in STEM activities, such as rocket launches.
The students were also exposed to literacy activities and film studies. The goal of the institute is to increase the opportunities for higher education to Latino students.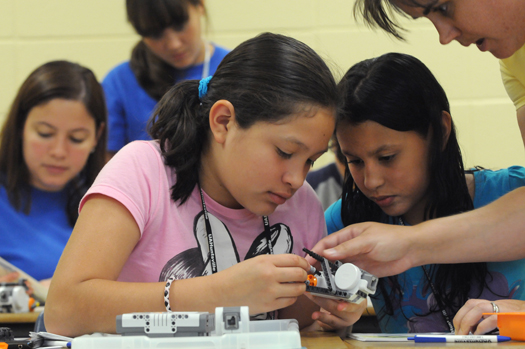 Westlawn students Laiza Rodriquez and Solimar Gonzalez get some help as they build their robot car that when they have finished programming it will be able to use a marker to make patterns.
Assistant Professor of Education Philip Kovacs directed the institute, which was funded by UAHuntsville Provost Vistasp Karbhari.