UAHuntsville selected to participate in TVA's Green Campus Network Program
HUNTSVILLE, Ala. (July 28, 2011) — The University of Alabama in Huntsville (UAHuntsville) has been selected to participate in a pilot program designed to drop energy bills and increase energy-efficiency education. The Tennessee Valley Authority (TVA) and the Alliance to Save Energy (ASE) sponsor the program.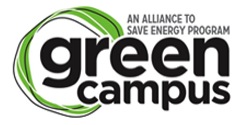 Five universities and one community college in the TVA service area were selected for inclusion in the program. The Green Campus Network (GCN) is a classroom-to-workplace program that involves students, faculty, administrators, and campus support staff in cutting energy use on college campuses. Additionally, the program promotes incorporating energy efficiency into academic curriculums in different majors.
TVA funding will cover program implementation and wages to pay student interns, who will develop and execute on-campus energy efficiency projects and campaigns, with support and guidance from ASE.
Each campus team of four interns will work closely with a"lead stakeholder," a member of the UAHuntsville faculty or staff. The students will also collaborate with a "stakeholder committee," made up of energy managers, administrators and staff members in housing, facilities and dining operations, and students and professors.
The five other campuses selected to participate in the pilot program are:
• Calhoun Community College
• University of Memphis, Memphis Tenn.
• University of Mississippi, Oxford, Miss.
• University of the South, Sewanee, Tenn.
• Western Kentucky University, Bowling Green, Ky.
GCN builds upon the seven-year success of the Alliance's
Green Campus Program
in California, which currently involves 16 universities and colleges and employs over 75 interns each academic year. They spearhead campus-wide educational campaigns and engage faculty, staff, administrators, and fellow students in energy-efficiency projects. Green Campus projects have ranged from energy audits and assessments, energy competitions in residence halls and laboratories and intern-led, faculty-sponsored academic courses to green career fairs and energy efficiency retrofits in campus buildings. The TVA-supported GCN will use similar initiatives to empower and encourage college