UAHuntsville Wind Ensemble, U.S. Army Materiel Command Band to perform Gustav Holst's "The Planets" orchestral suite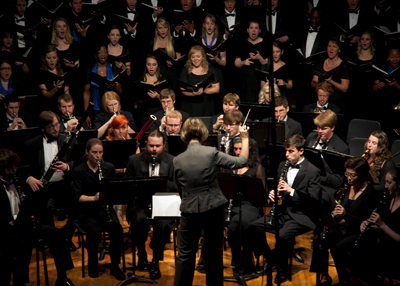 Huntsville, Ala. (October 22, 2012) —The U.S. Army Materiel Command (AMC) Band from Redstone Arsenal and The University of Alabama in Huntsville (UAHuntsville) Wind Ensemble and Concert Choir will perform Gustav Holst's famous orchestral suite, "The Planets" on Wednesday, November 14 at 7 p.m., in the Mark C. Smith Concert Hall at the Von Braun Center.
"The Planets: A Gala Celebration of the Arts, Humanities and Social Sciences," is a free event and open to the public but attendance must be reserved by calling 256.824.6200 or emailing dean-la@uah.edu for free tickets.
"The Planets," (Opus 32) is a rare astronomy-themed piece of classical music written by Gustav Holst, an English composer and music teacher between 1914 and 1916. Each movement of the suite is named after a planet of the Solar System, with the exception of Earth, which is not observed in astrological practice.

The intergalactic evening will begin with the UAHuntsville College of Liberal Arts (CLA) Showcase from 4:30 p.m., to 6:30 p.m., at the Von Braun Center. The North Alabama community, local educators, current and prospective students are invited to come and discover what the College of Liberal Arts has to offer. CLA Showcase activities include an art show featuring artworks by faculty, students, and alumni, a "Meet and Greet" event with university professors, departmental booths, and refreshments.

Dr. C. David Ragsdale and Dr. Peter Gillies will conduct "The Planets," in performance.Ragsdale is Interim Chair, Director of Bands, and Associate Professor of Music at UAHuntsville. Chief Warrant Officer 4 Gillies is the AMC Band Commander and Conductor. Choral direction is provided by Dr. Erin Colwitz, Assistant Professor of Music and Director of Choral Activities at UAHuntsville, and honored guest conductor Col. Timothy Holtan, of the U.S. Army Field Band, Washington, D.C.

At 6:45 p.m., a pre-concert welcome "Colliding Spheres," will be given by Glenn T. Dasher, UAHuntsville Dean of the College of Liberal Arts. The evening will begin with Richard Strauss' "Vienna Philharmonic Fanfare," followed by a scene from Shakespeare's "The Tempest," under the direction of David Harwell and Chad Thomas. Harwell is assistant professor and director of the UAHuntsville Theatre, and Thomas is assistant professor of English and university Shakespeare director.
In keeping with the space theme, "The Planets" performance will be choreographed with spectacular images from NASA's Hubble Space Telescope. The evening concludes with special finale performance of the "Battle Hymn of the Republic" – celebrating its sesquicentennial – making the evening one to remember.
For more information about "The Planets: A Gala Celebration of the Arts, Humanities and Social Sciences," please call the UAHuntsville College of Liberal Arts at 256.824.6200 or email dean-la@uah.edu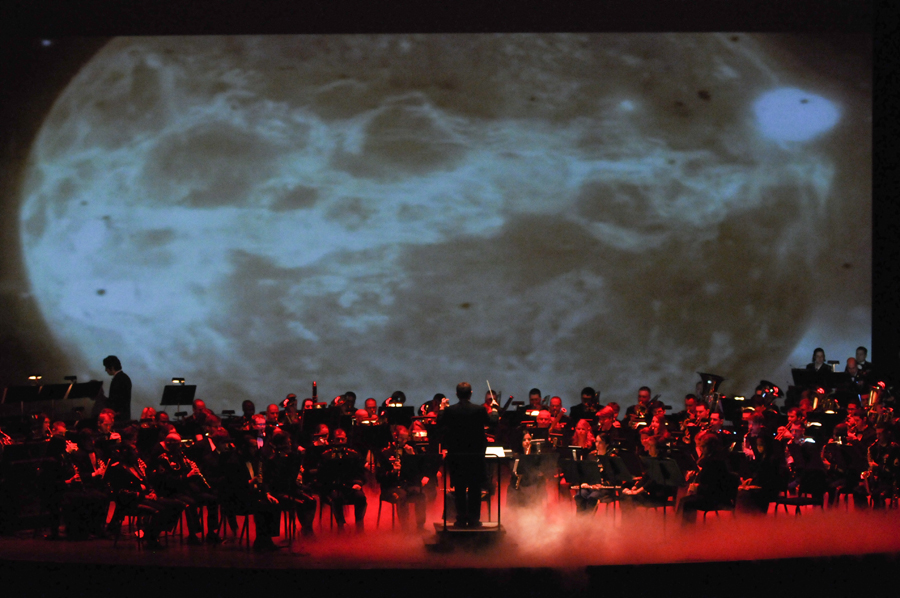 You may also be interested in:
For more information
Joyce Anderson-Maples (256) 824-2101
maplesj@uah.edu