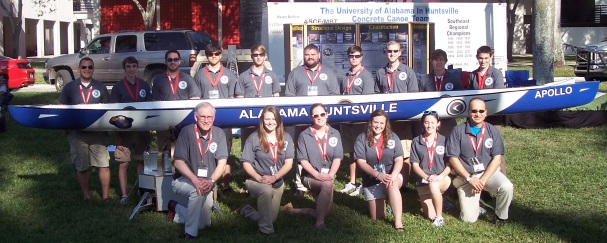 Welcome
The Department of Civil and Environmental Engineering offers students the opportunity to pursue a variety of programs under a common departmental structure. The Department has evolved over time to reflect the growth in technical knowledge and its application to problems of social concern. The Department offers four areas of concentration or stems:
Geotechnical Engineering
Environmental & Water Resource Engineering
Structural Engineering & Structural Mechanics
Transportation Engineering
The coursework in each of these stems comes from four major civil engineering discipline areas. These stems allow the student to pursue individual areas of specialization by selecting sequences of technical electives.
The Civil Engineering Program at The University of Alabama in Huntsville encourages the development of an engineer equipped to compete nationally and prepares students to become registered professional engineers.
We are inviting applications for a tenure/tenure-track faculty position in civil engineering materials with an anticipated start date of August 14, 2013. For more information and details of how to apply, please download and read the Position Announcement (PDF format).
Please email us at cee@uah.edu with questions or comments.