Bid Tabulations and Awards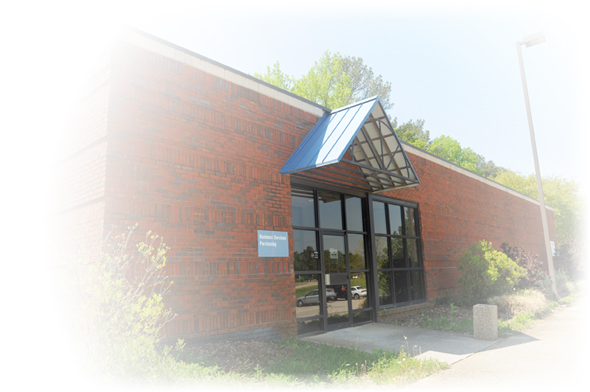 For your convenience, bid tabulations are posted to our website after an award is made. If you have questions after reviewing a bid tabulation, contact the appropriate Procurement Officer to discuss the award.
Bid Evaluations
Any bid tabulation that is not posted, is still under evaluation and will be posted after an award is made.
Multiple Year Awards
Commodity Description
Bid/Proposal Number
Expiration Date
Procurement Officer
Food Services
P0049
09-30-14
E. Patterson
Operation of the University Bookstore
P0051
09-30-14
T. Haley
Student Health Insurance
P0062
08-15-14
T. Haley
Cable TV Services
P0058
05-20-15
K. Hass
Temporary Staffing Services
P0063
09-30-15
T. Haley
Gas and Diesel Fuel
B002013
09-30-15
E. Patterson
Electrical, Lighting, and Lighting Control Parts
B002003
09-30-15
J. Curtis
Carpet and Tile Installation
B002024
09-30-15
J. Curtis
Laundry Service
P0059
07-08-20
J. Curtis
Copy Center
P0069
07-31-17
T. Haley
Industrial Containerized Gases
B002095
09-30-15
P. Hurley
Copying Services
B002099
09-30-14
P. Hurley
Microsoft Volume Licensing
B002121.RV01
01-06-15
K. Haas
Elevator Maintenance
B002129.RV01
04-31-19
K. Haas
Red Hat Linux Enterprise Software
B002133
03-05-15
K. Haas
HVAC Supplies Tabulation
B002150.RV01
09-30-16
K. Haas
Blackboard Access Control Systems
B002146
04-30-17
K. Haas
Audio/Visual and Lighting Equipment
B002149
05-21- 16
K. Haas
Exponent Printing
B002147
06-30-15
P. Hurley
Paper Products
B002161
09-30-15
P. Hurley
Off-Campus Merchant Program
P0073
07-12-17
K. Haas
Trash Collection
B002167
09-30-17
E. Patterson
Pest Control
B002169
07-31-17
E. Patterson
E-Commerce Hosting, Software and Maintenance
B002172
08-07-17
K. Haas
Sterilization Equipment Maintenance
B002143
08-30-15
P. Hurley

Student Health Insurance

P0085
08-11-23
P. Hurley

Background Checks and Related Services

P0093

09-16-23
T. Haley

Learning Management Syste

m

P0095.RV01

04-29-24
J. Benefield

Management of the Bevill Center

P00101
08-30-19
T. Haley

Electronic Health Record System

P00102

09-30-24
P. Hurley

AMSTI Living Material Letters

B002223

09-30-16
P. Hurley
B0022

26

09-30-16
P. Hurley

Hockey Equipment

B002231
05-01-14
E. Patterson

Microsoft EES Agreement

B002239
10-01-16
J. Benefield

AudioVisual and Lighting Equipment and Supplies


B002242
09-30-19
J. Benefield

Universal Waste (Battery and Fluorescent Lights) Collection And Disposal Services

B002253
11-30-18
P. Hurley
Single Awards
Commodity Description
Bid/Proposal Number
Expiration Date
Procurement Officer
Paper Products
B002008
P. Hurley
CAD & RMS Software
B002123
J. Curtis
Parking Management Software
B002126
J. Curtis
Programmable Paper Cutter
B002151
P. Hurley
Soccer Bleacher Installation
P0072
K. Haas
Plastic Containers with lids
B002158
P. Hurley
Printing Prof and Cont Studies Term Catalog
B002153
P. Hurley
Digital Image Correlation System
B002165
P. Hurley
Soccer Bleacher Installation
P0074
K. Haas
SECH Cable Services
P0075.RV01
K.Haas
Fall Athletics Spreadsheet
B002163
E. Patterson
Ozone Equipment
B002168
P. Hurley
Flight Control Equipment
B002170
P. Hurley
Spectrophotometer
B002171
P. Hurley
Deformation System
B002174
P. Hurley
Ozone Equipment
B002175
P. Hurley
Hockey Equipment
B002176
E.Patterson
SECH Cable Services
P0077
J. Benefield
VP for Research Search Services
P0079
T. Haley
Sleeper Buses
B002180
E. Patterson
Crane Services to Lift and Invert
B002181
P. Hurley

Doppler Wind Lidar

B002

183

P. Hurley

Easymount 8-Chamber USSING System

B002182
P. Hurley

BlueCat Networks Software and Professional Service

B002184

K. Haas

Charter Buses for Winter Athletes

B002185

E. Patterson

Digital High Speed Camera

B002186

P. Hurley

Classroom Audio Visual Installation

B002187.RV02
P. Hurley

Charter Bus for SGA to Lancaster, PA

B002188
E. Patterson

CFR Laser System

B002189
P. Hurley

Enclosed Trailer

B002190
E. Patterson

Janitorial Services in Residence Halls

P0082
J. Curtis

Wireless Local Area Network Installation, Distribution and Configuration Tabulation

P0083.RV01
K. Haas

Charter Bus 2013 Spring Athletics

B002192
E. Patterson

Refurbished Environmental Chamber

B002194
P. Hurley

Goniometer Tensiometer

B002193
P. Hurley

Refurbished Environmental Test Chamber

B002195

P. Hurley
Ambulance

B002197
E. Patterson

Enclosed Trailer

B002196
E. Patterson

Forklift

B002198
E. Patterson

Avid C24 Studio Bundle with ProTools - HDX

B002199
K. Haas

Wireless Local Area Network Installation, Distribution and Configuration

P0086.RV01
K. Haas

Commencement Floral Service

P0089
K. Haas

Soccer Field Lighting Tabulation

B002200
K. Haas

UAH Greenway Site Furnishing

B002201
K. Haas
UAH Cable Relocation
B002205
K. Haas
UMARK Fabrication Hardware
B002206
E. Patterson

Sleeper Buses

B002207

E. Patterson

Sleeper Buses

B002207 Revised

E. Patterson

Forklift

B002208

E. Patterson
UMARK Fabrication Hardware
B002209
E. Patterson

UAH Cable Relocation

B002210

K. Haas

Ambulance

B002211
E. Patterson

Checkpoint Software Subscription and Advanced Hardware Replacement

B002212

J.

Benefield

University Website Redesign

P0087.RV02
K. Haas

Surplus Scrap Metal

P0088

P. Hurley

Printing of the Prof & Cont Studies Term Catalog

B002214
P. Hurley

Vibration Testing System

B002215

P. Hurley

UMARK Flight Testing Container

B002217

P. Hurley
Low Level Radioactive Waste Disposal
B002204
E. Patterson

Forklift

B002216
E. Patterson

Multichannel Potentiostat

B002218

P. Hurley
Executive Search Services for a Provost
P0090
T. Haley

Enrollment Management Consulting Services

P0092
T. Haley

Replacement of the Auxiliary Power Unit for the Army Aviation Ground Power Unit

P0096

P. Hurley

Replacement of the Hydraulic Pump for the Army Aviation Ground Power Unit

P0097

P. Hurley

Nursing Bags

B002202
P. Hurley

Heavy Duty Truck

B002213

E. Patterson

HP Backup System

B002220

J. Benefield

Audio Visual and Lighting Equipment and Supplies
B002221

J. Benefield

Rental of Audio Visual and Lighting Equipment and Supplies
B002222

J. Benefield

Containers with Attached Covers

B002224

P. Hurley

Multichannel Potentiostat

B002225

P. Hurley

Interferometer System

B002227

P. Hurley
Charter Buses
B002228
E. Patterson
Femtosecond Optical Characterization Pulse System
B002229
Ultrafast Solid-State Laser System
B002230

P. Hurley


Ambulance
B002233
E. Patterson
FastCam Camera
B002234
P. Hurley
Portable X-Ray Tube Generator
B002235
P. Hurley
AudioVisual and Lighting Equipment and Supplies
B002236

J. Benefield

Rental of AudioVisual and Lighting Equipment and Supplies
B002237

J. Benefield

DPSS Laser System

B002238

P. Hurley

Radio Frequency Plasma System

B002240

P. Hurley

Transporter 6 Gas Utility Vehicle

B002241

P. Hurley

Rental of AudioVisual and Lighting Equipment and Supplies

B002243

J. Benefield

Athletic Winter Bus

B002245

E. Patterson

Gas Chromatograph

B002246

P. Hurley

HEKA Amplifier and Stimulation Data Acquisition Software

B002248

J. Benefield

HPLC System with a Diode Array Detector System
B002254.RV01
P. Hurley
University Fitness Center Business Management Software and System Support
B002247.RV02
J. Benefield
Fitness Equipment
B002244

E. Patterson

Radio Frequency Plasma System
B002249
P. Hurley
MicroSemi Bus Controller FPGA Core
B002251
J. Benefield

Lab coats with custom logo

B00225

5

P. Hurley

Printing letters and mailing
B002256

P. Hurley

Fitness Equipment

B002257

E. Patterson

MicroSemi Bus Controller FPGA Core

B002258

J. Benefield

Medstation Console and Cabinet

B002259

P. Hurley

Printing a Variety Of POSTCARDS LETTERS ENVELOPES MAILERS BROCHURES and MAILING

B002260

P. Hurley

DC-DC Converter and EMI Filter

B002261

P. Hurley

Fitness Equipment

B002262

E. Patterson

Windchill Software and Maintenance

B002263

J.

Benefield

DC-DC Converter and EMI Filter

B002264
P. Hurley

AudioVisual Upgrade

B002265
J.

Benefield

Crane Service to Lift and Invert (Roll over) Aircraft

B002266

P. Hurley

UMARK Cargo Hook Sling

B002268

P. Hurley

Electronic Components 1

B002269
P. Hurley

Electronic Components 2

B002270
P. Hurley
Electronics Components
B002273

E. Patterson

Zoll AED Plus Replacement Pads and Batteries
B002272.RV01

P. Hurley

Oscillators
B002274

P. Hurley

Hydraulic Wedge Grip

B002275

P. Hurley

Spectrometer and Light Source

B002277

P. Hurley

Classroom Audio Visual Installation

B002280.RV01

J. Benefield

Hazardous Waste Disposal

B002281.RV01

P. Hurley

Nursing Fiber Cable Installation

B002282

J. Benefield

Coax Cable

B002283

P. Hurley

Replacement Eaton UPS

B002284

J. Benefield

Ford 2008 Box Van

B002286

E. Patterson

Nursing Bags

B002287

P. Hurley

Sleeper Bus

B002288

E. Patterson

Ford 2008 Box Van

B002289

E. Patterson

Asbestos Abatemant and Demolition

B002290

P. Hurley

Signal Recorders

B002291
P. Hurley

Athletic 2014-2015 Winter Bus

B002292
E. Patterson

Filters and Beansplitter

B002293.RV02
P. Hurley

Otoscopy Training and Simulation System

B002294
P. Hurley

Hockey Equipment

B002295
E. Patterson

Infusion Pump, Tubs, and IV Poles

B002296
P. Hurley

Signal Recorders

B002297.RV01
P. Hurley

Slings

B002298.RV01
P. Hurley

Ultracentrifuge

B002299
P. Hurley

UV Filters

B002300
P. Hurley

Femtosecond Laser Phase Stabilization Unit

B002301
P. Hurley

UV Filters

B002302.RV02
P. Hurley