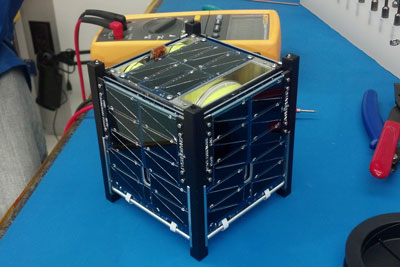 HUNTSVILLE, AL. (July 23, 2013) - The University of Alabama in Huntsville ChargerSat 1 team arrived in California Monday night for three days of Mission Readiness Review meetings about the UAH CubeSat.
All 13 of the civilian satellites slated for launch on a rocket as part of the NASA CubeSat Launch Initiative are meeting together to present how each team is ready for the flight. Some teams feature student payloads, like the one from UAH.
"It is a big step. The team has been participating in bi-weekly teleconferences until now," said ChargerSat 1 team member Mark Becnel. "Tomorrow, UAH will present and defend the readiness of our device."
In first week of September, the UAH team will travel to Kirtland Air Force Base in New Mexico to put the satellite into the rocket. The rocket is set to launch Oct. 30 from NASA's Wallops Flight Facility in Virginia.
---
You may also be interested in: