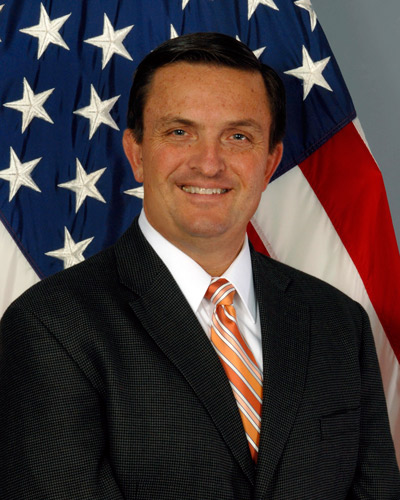 HUNTSVILLE, Ala. (October 7, 2013) - David R. Arterburn has been named director of the Rotorcraft Systems Engineering and Simulation Center (RSESC) at The University of Alabama in Huntsville (UAH), Vice President for Research Dr. Ray Vaughn announced on Monday, Oct. 7.
Arterburn has 30 years of experience in management and engineering roles in Army Aviation. He has experience in over 52 different fixed and rotary wing aircraft and over 2,000 total flight hours.
"Dave has an excellent background in Army aviation and brings significant technical skills and experience to the position," said Dr. Vaughn. "We are delighted to have him join the UAH team." Arterburn is expected to assume his new duties on Nov. 13.
"I am excited to rejoin UAH as part of the Rotorcraft Systems Engineering and Simulation Center," said Arterburn, who had worked in the university's Systems Management and Production (SMAP) Center from June 2004 to May 2008. "I look forward to working with Dr. Vaughn, the directors of the other UAH research centers, the UAH faculty and the current RSESC team to grow the rotorcraft center at UAH in support of the students and faculty at UAH, Redstone Arsenal and other government agencies involved in rotorcraft development and the vertical lift industry."
Arterburn currently is the Chief, Technical Management Division within the Armed Scout Helicopter Project Office at Redstone Arsenal. Arterburn had also served as Chief Engineer of the Kiowa Warrior Cockpit and Sensor Upgrade Program. In that role, he was selected in early 2013 as a nominee for the Management/Technical Award as a Department of the Army Civilian of the Year.
He received his Master of Science in Aerospace Engineering from the University of Maryland at College Park in 1992, after having earned his Bachelor of Science at the United States Military Academy in 1984. He is also a graduate of the US Naval Test Pilot School and has worked on joint Army/NASA flight projects involving experimental research programs.
---
You may also be interested in: