HUNTSVILLE, Ala. (August 30, 2013) - The University of Alabama in Huntsville (UAH) Alumni Association named the four honorees of the 2013 Alumni of Achievement Awards during the Alumni Association's annual meeting on Thursday, August 22. The Alumni of Achievement Award is the highest honor bestowed by the UAH Alumni Association. Each of the recipients have distinguished themselves through personal and professional accomplishments and exemplify high standards of UAH. The four honorees were: Ray Cronise (BS Chemistry '88); Chanda Davis(BS Biological Sciences '97); Patricia McCay (BSBA Marketing '81); and Phil Williams (BA Foreign Language and International Trade '83).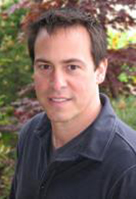 Ray Cronise is co-founder of Zero-G, a space entertainment and tourism company whose mission is to make the excitement and adventure of space accessible to the public. Additionally, Cronise worked for 15 years at NASA's Marshall Space Flight Center as a material scientist/biophysicist. He is the founding vice president of the UAH Students for the Exploration and Development of Space. Cronise holds three U.S. patents, and a number of other patents applied for technology developed at NASA/MSFC.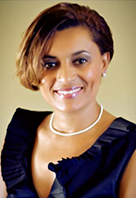 Chanda Davis is a teacher at Huntsville High School. She was honored as a Huntsville City Schools Teacher of the Year, and PTA Teacher of the Year in 2011. Davis received the Presidential Award for Math and Science Teaching in Alabama. She is an established realtor and associate broker, and Exit Realty Owner.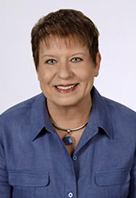 Patricia McCay is President and CEO of the Consulting Group, Inc. She is also co-owner and partner of TriTech Solutions LLC. She served as UAH Alumni Association President from 2003-to 2004, secretary 2002, and on the Board from 2002-2005. McCay was the recipient of the FBI director's "Community Leadership Award" in 2011. She is currently chair of the Huntsville/Madison County Human Trafficking Task Force.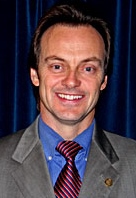 The Honorable Phil Williams is State Representative for the Sixth District, in the State of Alabama. He has worked with UAH on Education Policy issues to include support for the College of Nursing expansion project. Williams co-founded Synapse Wireless Corporation and served as CFO through the start-up phase. Additionally, he was named patent holder on Synapse Wireless patent. He also co-founded 3D Research Corporation, named among INC500's fastest growing companies in America for 2004 and 2005.
The UAH 2013 Alumni of Achievement finalists are:
Daniel Dumbacher (MAS '84) — In 2007, Dumbacher was named head of the Engineering Directorate at NASA's Marshall Space Flight Center in Huntsville.
James Johnson, Jr., (BS EE '87, MS ISE '92) — Johnson is executive director of the US Army TMDE Activity, US Army Aviation and Missile Command.
Dr. Daniel Schumacher (MS ISE'90, Ph.D. ISE '05) — He is director of Science and Technology at NASA Marshall Space Flight Center in Huntsville.
Arthurine Shackleford (BS ISE '86, MS ISE '02) — Shackleford is an electronics engineer for the Defense Intelligence Agency, Missile and Space Intelligence Center (DIA/MSIC) for the US Army.
Dr. Krista Walton (BS CE '00) —Walton is associate professor at the Georgia Institute of Technology, School of Chemical and Biomolecular Engineering.
Nominations are currently being accepted for the 2014 Alumni of Achievement honors. All alumni, students, faculty, staff, and friends are invited to submit nominations at www.uah.edu/alumni/achievement and recognize outstanding UAH alumni.
For more information, contact:
Joyce Anderson-Maples
(256) 824.2101
maplesj@uah.edu
---
You may also be interested in: