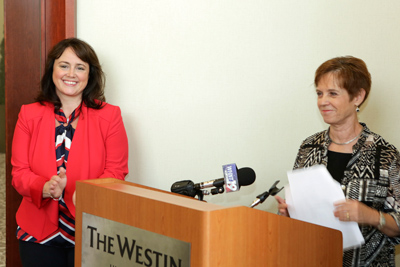 HUNTSVILLE , Ala. (August 12, 2013) - University of Alabama in Huntsville (UAH) College of Nursing's Lori Lioce ('98 BSN, '03 MSN, '06 FNPC), clinical assistant professor of nursing, and alumna Lynn Troy ('92 BSE ), president of Troy 7, Inc., have been named as WEDC Foundation "Women Honoring Women" 2013 Honorees.
The WEDC Foundation made the announcement last week, as the organization begins its annual Women Honoring Women (WHW) celebration. The 2013 WHW event "Our Time Has Come," will be held on Thursday, September 19 from 5:30 p.m., to 7:30 p.m., in the Von Braun Center North Hall. The award recognizes outstanding women of the community who have excelled in their fields of expertise, and in their efforts to help others to improve their quality of life.
Dr. Lioce is being honored in the WHW Health and Human Services category, and has been teaching at the UAH College of Nursing since 2006. She has been involved in the local, regional and national levels of health policy issues and has served in more than 20 volunteer organizational positions since 1990. Lioce was recently selected for induction as a Fellow of the American Academy of Nurse Practitioners. Additionally, she was selected to serve on the Editorial Advisory Board of The American Nurse, the official publication of the American Nurses Association. Her leadership has been effective and wide in scope from mentoring over 400 students in policy, advocacy and leadership through speaking, coordinating legislative days and meetings with legislators at the Alabama State House.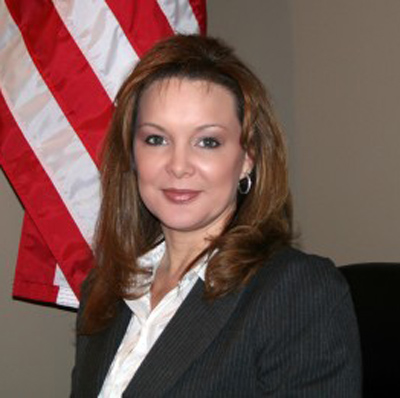 Her special achievements and honors include the 2012 Living Legacy Leadership Award from the Samford University Ida V. Moffett School of Nursing; the University of Alabama at Birmingham Geriatric Faculty Scholars Program; and the American Academy of Nurse Practitioners Alabama State Nurse Practitioner Excellence Advocate Award. Lioce received her BSN, MSN, and post-masters certificate as a family nurse practitioner from UAH. Additionally, she earned a DNP from The Samford University Ida V. Moffet School of Nursing, and a certificate in simulation education from BryanLGH College of Health Science (Lincoln, Neb).
Lynn Troy is being honored in the WHW technology category. In a five year period of time, she grew her company Troy 7 Inc., a Huntsville-based defense and space industry company from her kitchen table to a $4.5 million dollar business by focusing on building strong relationships with her employees, customers and suppliers. She has more than 22 years of experience in missile flight-testing, and her career has focused on signature phenomenology and maintaining the latest intelligence assessments of threat systems with regard to weapon system flight test target requirements.
Troy and husband, John, founded organized and manage all aspects of the Troy 7 Inc., offices in Huntsville and Colorado Springs, Col. She holds a bachelor's degree in electrical engineering from UAH, and greatly benefitted from the UAH Cooperative Education Program.
For more information, contact:
Joyce Anderson-Maples
(256) 824.2101
maplesj@uah.edu


---
You may also be interested in: