Nursing faculty member Kristen Herrin selected for distinguished teaching award
HUNTSVILLE, Ala. (July 8, 2011) - Kristen Herrin, a clinical assistant professor in the College of Nursing at The University of Alabama in Huntsville, has been selected for the university-wide Distinguished Teaching Award.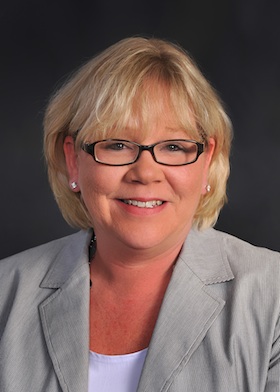 Ms. Herrin, MSN, RN, holds a master's in nursing administration and is currently a Doctor of Nursing Practice candidate at Samford University with an expected graduate date of May 2012.
She developed a peer-to-peer mentoring program, embraces new ways of learning, and has implemented high fidelity nursing simulation into her professional practice in nursing course. She demonstrates professionalism and care by individually mentoring students, collaborating with other faculty, and sharing her sense of humor thus enhancing the academic learning culture.
This award is given to Ms. Herrin because she has shown exceptional performance in teaching and service in her body of performance over the past 10 years of service. The award carries a $3,000 annual raise.