Joe Vallely named UAHuntsville Asst. VP of Corporate Relations
HUNTSVILLE, Ala. (July 18, 2011) - Joe Vallely has been named Assistant Vice President of Corporate Relations by The University of Alabama in Huntsville.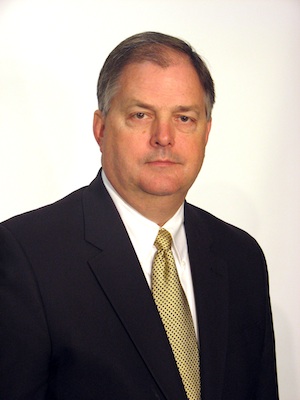 Vallely has been the director of economic development for the city of Huntsville since 1998, and played a crucial role in numerous public/private negotiations and capital investments in Huntsville. His duties also included the coordination of Huntsville's economic development activities and the strategic use of local government resources to enhance the city's economic future through capital investments.
"Joe Vallely is a valuable addition to our Advancement team because of his knowledge of the Huntsville community, as well as his experience in successfully negotiating public/private partnerships," said Interim University Advancement Vice President Ray Pinner. "The expertise that he brings to our campus will strengthen the university's relationships with the local business community."
"UAHuntsville is an essential partner in cooperative research and economic development for our nation, and I am honored to be appointed," Vallely said. "I look forward to forging beneficial partnerships with the university, businesses and our graduates. Advancement of UAHuntsville is critical to our future. The university is uniquely positioned to not only prepare this nation's future workforce, but to partner with industry on and off campus every day."
His background also includes serving as district director for former Congressman Bud Cramer, and director of governmental relations for the city of Huntsville. Vallely was a news anchor for a Huntsville TV station early in his career.
For more information,
contact Ray Garner
256.824.6397(256.UAH.NEWS)
ray.garner@uah.edu