UAHuntsville's Louise O'Keefe receives outstanding regional nurse practitioner award
HUNTSVILLE, Ala. (August 17, 2011) - University of Alabama in Huntsville's (UAHuntsville) Louise C. O'Keefe, recently received the 2011-2012 Outstanding Regional Nurse Practitioner Award for North Alabama. The award was presented to O'Keefe by The Nurse Practitioner Alliance of Alabama (NPAA).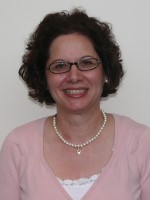 O'Keefe is the director of the UAHuntsville Faculty and Staff Clinic, and a clinical assistant professor in the College of Nursing. She has been a member of the nursing faculty since 2006.
Her clinical expertise includes occupational health, NP emergency department and family practice, diabetes education and acute care nursing. O'Keefe's teaching responsibilities at the College of Nursing include health assessment, health assessment for the practicing professional nurse and nursing care of adults with alteration in health.
O'Keefe's clinical research interests involve occupational health and diabetes. Her publications include "Autonomy in Practice: Are Nurse Practitioner Students Being Prepared for Reality?" Advanced Practice Quarterly. She holds professional memberships in the American Association of Diabetes Educators, North Alabama Nurse Practitioner Association, National Association of Nurse Practitioner Faculty, Southern Nursing Research Association, and the American Association of Occupational Health Nursing.
O'Keefe earned an associate's degree in nursing from Prince George's Community College (Largo, Md.), and undergraduate and graduate degrees in nursing from George Mason University (Fairfax, Va.). She is currently enrolled in the Ph.D. program at The University of Alabama at Birmingham.
The Nurse Practitioner Alliance of Alabama seeks to improve access to safe, high-quality, cost-effective health care for Alabama's citizens. Nurse Practitioners are advanced practice nurses who provide health care services similar to those of a physician.
For more information
Joyce Anderson-Maples, (256) 824-2101
maplesj@uah.edu